Ultimate Finance
Ultimate Finance have provided over £10 billion in funding to thousands of businesses of all shapes and sizes, in all sorts of industry sectors.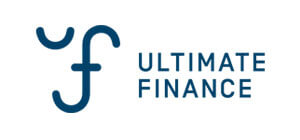 Who are Ultimate Finance?
Ultimate Finance is a business lender who has so far provided over £10 billion in funding to businesses all over the UK.
They offer tailored solutions to specific industries to give businesses the most effective solutions and the flexibility that they require.
They offer fast and flexible funding to small to medium businesses to help them grow the company, invest in new staff, buy new equipment or manage cash flow more effectively.
What type of business finance do Ultimate Finance offer?
Ultimate Finance offers a full range of market-leading financing solutions tailored to your business's specific needs, including:
Invoice Finance
Invoice finance from Ultimate Finance gives businesses an easy way to release immediate cash tied up in raised B2B invoices. Businesses can get up to £7 million with options for credit control and bad debt protection.
Ultimate finance also other industry-specific invoice finance for more tailored solutions:
Asset Finance
Ultimate Finance offers tailored asset finance to help business purchase vehicles, equipment, plant & machinery without paying for them upfront. A maximum facility of up to £500,000 is available for a single asset and £1.5 million for a single customer with terms from 12 - 60 months.
Bridging Finance
Ultimate Finance's short-term commercial bridging loan lets you borrow up to £3 million over 1 – 18 months for various purposes, such as property purchases. You can choose between monthly interest or retained interest repayments.
They have experts on hand to discuss your needs and help you to choose the best funding and repayment options for you.
How do you apply and qualify for funding with Ultimate Finance?
The first step in getting funding for your business with Ultimate Finance is to request a quote for one of their many products on offer. For each product, there are different criteria, interest rates and loan durations.
For most of Ultimate Finance's products, you typically need to be a UK-registered or domiciled, limited or non-limited business. However, the criteria will depend on the loan type and the amount you have applied for.
Ultimate Finance aims to provide you with funding within 72 hours of acceptance, but each loan product can differ.
Other similar finance providers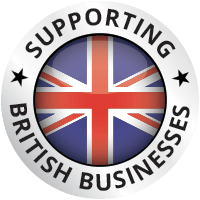 Proud to support British Businesses
Whatever your industry sector, circumstances or credit rating, we've helped many businesses across England, Wales, Scotland and Northern Ireland secure the finance they need to grow.