Starling Bank
Starling Bank is a digital challenger bank based in the United Kingdom, which focuses on current and business account products.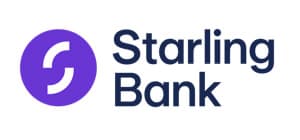 Who are Starling Bank?
Starling Bank is one of the leading digital banks in the UK. It's a mobile app-only bank that offers a simple and intuitive way to manage your money, organise savings, make payments, and get financing.
Starling Bank offers both individual and business current accounts. You can open either a sole trader account or a business account for limited companies. For those who operate across borders, Starling Bank also provides a multi-currency account to help businesses deal with US dollar and euro payments.
What type of funding does Starling Bank provide?
When it comes to business finance, Starling Bank offers two main options to its customers — business overdrafts and business loans.
Business customers can access business loans from £25,001 to £250,000. Customers must also provide a personal guarantee and meet the eligibility criteria. The loan can be repaid over one to five years and can be managed through the mobile app.
Repayment terms are usually between 12 and 72 months, with no fees for making early repayments.
If you aren't yet a member of Starling Bank but wish to make use of this funding, they will still take applications from non-customers should they take up an account with the bank.
If you're looking to access a loan through the Recovery Loan Scheme , this scheme has now ended as of June 2022, and therefore, Starling Bank is no longer accepting applications. Don't worry, though — there are plenty of business finance alternatives available to help your business thrive.
How do Starling Bank's overdrafts work?
Starling Bank will only charge interest on the amount you're overdrawn. The Starling business overdraft facility works much like any other business overdraft. Each overdraft application requires a full credit assessment.
More information about Starling Bank's overdraft facility:
Access an overdraft facility between £1,000 to £50,000
You can apply if you're a limited company or a limited liability partnership
Must have been trading for at least 24 months
Registered with Companies House
Your business must be viable and pass fraud checks
There's a 1.75% arrangement fee at acceptance & annually
Why apply for a Starling Bank overdraft? Business overdrafts give companies instant access to cash when they need it most. This short-term finance solution can give you peace of mind when it comes to managing cash flow.
How do you apply for funding with Starling Bank?
You can apply for a Starling Bank SME loan online, but to apply, you must be a director or partner of the business. To apply for funding, you will need a Starling business current account.
For Starling Bank's business loans, the eligibility requirements are fairly simple. The company must have at least 18 months of trading history, be a registered limited company, and each director needs to provide a personal guarantee. Credit checks are also used to determine affordability and interest rates.
Starling Bank prides itself on looking at funding applications on an individual basis, and the loan price is based on your business circumstances.
How to open a Starling Bank Business Account
Opening a Starling business bank account is easy — you can apply online or through their app. You can apply as a current customer or as a non-customer.
With no monthly fees and 24/7 customer support via the app, phone and email, it's easy to see why customers open a Starling business bank account. But bear in mind, if you're someone who prefers talking to customer support in person, you won't get that with Starling — there are no physical branches for you to visit.
If you don't have the time to spend opening a Starling business bank account, the Current Account Switch Service can take that to-do list item away. To switch, in the app, select 'switch to Starling, ' enter your current account details in the Starling app and select a date for the switch — it's that simple.
Compare business bank accounts with Capalona
We make it easy for you to compare business bank account rates and features. You can filter by account type, from start-up and bad credit to expense and prepaid accounts.
Our tool is free to use — compare business bank accounts now.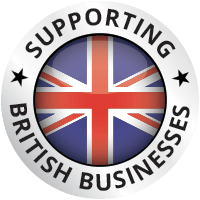 Proud to support British Businesses
Whatever your industry sector, circumstances or credit rating, we've helped many businesses across England, Wales, Scotland and Northern Ireland secure the finance they need to grow.