Natwest Business
NatWest Business helps businesses get the financing they need to start or grow their business.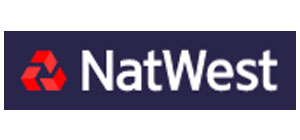 Who is NatWest Business?
NatWest is a trusted name in the banking world. NatWest Business helps businesses get the financing they need to start or grow their business.
NatWest Business offers various products, including start-up accounts, business credit cards, overdrafts and business loans.
What type of funding does NatWest Business offer?
NatWest offers small or large business loans, overdrafts and business cards. Small business loans typically have a fixed interest rate and allow you to borrow over a term of one to seven years. Loan amounts range from £1,000 to £50,000.
With large business loans, there's a choice between fixed-rate and variable-rate loans, which are available over a term between three months to 25 years, depending on the type of loan.
NatWest Business loans do not usually have early repayment fees if you wish to make extra payments or to clear your balance in full.
Aside from loans, NatWest Business also provides commercial mortgages available for up to 25 years. There's also real estate finance, which allows you to borrow from £50,000 upwards to help you build or develop residential property to rent out or sell.
On top of loans and property finance, NatWest also offers invoice financing to unlock capital from unpaid invoices and asset finance to help you purchase vehicles or equipment.
How do you apply for funding with NatWest Business?
With such a wide range of financing options, eligibility criteria for applying can vary. Generally, you will need a good credit score, to be 18 or over, and to be a director of a business that has not been declared bankrupt/received a CCJ.
You can easily apply for finance online through NatWest's online application forms. Application time and payments will depend on which type of finance you apply for.
Do Natwest provide online business banking?
Yes, Natwest has an online business banking facility, and once you've set up online banking, you can download the Natwest app. In the banking app, you can make payments to suppliers, check your balance, access up to seven years of business bank account statements, share your bank details, and you can add up to 50 business accounts.
Much like every banking app, the Natwest business banking app is available on iOS and Android devices. The banking app enables business customers to embrace paperless banking and makes managing your business account easy.
If you have any business banking queries, you can access Natwest customer support via WhatsApp. This means you don't have to drive to a Natwest branch or wait in a long telephone queue just to get a question answered.
How to open a Natwest Business Account
You can open a Natwest business account online by following their simple online application process.
Follow these steps to set up your Natwest business account:
1. First, decide which account is best for your business. You can set up a start-up account, a standard business account, a community account or a mobile account. Which one you apply for depends on your current business situation.
2. Gather all the documents and information needed to open the account (example list of requirements below)
3. Fill out the application online. Natwest might contact you to confirm some details, and if your business turns over more than £2 million, you won't be able to finish your application online.
4. You'll receive confirmation your account has been set up, usually within 10 working days. You'll then receive your business card in the post.
Are you eligible to open a business account with Natwest?
Eligibility criteria to open a Natwest business bank account:
You must be over 18
You own or are the director of the business you're applying on behalf of
Your business is registered in the UK (or the Channel Islands, Isle of Man or Gibraltar)
You're not bankrupt
You haven't received a CCJ
If you want to switch your business account from another bank to Natwest, you can use the Current Account Switch Service. This service manages the switch on your behalf, making it even easier to set up a business account with Natwest within just seven days.
What details do you need to set up a Natwest business account?
To open a standard business account, you must have been either trading for at least a year and your turnover is less than £1 million or been trading over a year with a turnover of more than £1 million.
You'll need details like:
Your name
Registered business address
Nature of business
Number of employees
Details of directors
Cash flow forecast
Registered company number
Do Natwest offer Business Credit Cards?
Yes, Natwest offers business credit cards which can help improve your business cash flow.
You can apply for a Natwest business credit card if your business turns over £2 million or less. With this card, you can enjoy flexible monthly payments and access a merchant discount programme with Mastercard Business Savings, along with other benefits.
Before applying for a business credit card, you could benefit from comparing other deals online to ensure you're getting the best credit cards on offer for your business. At Capalona, we don't just help you compare small business loans; we also offer an easy-to-use business credit card comparison service — compare provider deals in minutes for free, with no obligation to proceed.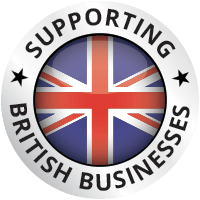 Proud to support British Businesses
Whatever your industry sector, circumstances or credit rating, we've helped many businesses across England, Wales, Scotland and Northern Ireland secure the finance they need to grow.