Recognise Bank
Recognise was born in recognition of the immense value of UK SMEs to the UK economy.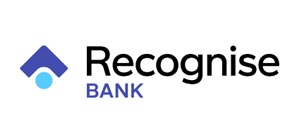 Who are Recognise Bank?
Recognise Bank is a business finance provider that funds UK SMEs to help them grow. Businesses can take out flexible finance to kick-start their growth, optimise cash flow, or invest in new technology.
What type of funding does Recognise Bank provide?
Recognise Bank offers a few different products to choose from including:
Bridging Loans
Bridging loans are available if you're purchasing a property via auction or need short-term financial help. You can borrow between £100,000 to £5 million with terms up to 18 months.
Commercial Property Loans
You can take out a commercial property loan for your business' new premises or use it as a property investor. Property investors can also take out professional buy-to-let loans. You can borrow between £100,000 to £5 million with terms up to 5 years.
Working Capital Loans
Working capital loans are available to support short-term cash flow needs or business growth. Working capital loans allow you to borrow between £100,000 to £250,000 with terms up to 3 years.
Professional Practice Loans
Recognise Bank provides professional practice loans to support professional firms. You can borrow between £30,000 up to £500,000 with terms up to 5 years.
How do you apply for funding with Recognise Bank?
To get started with Recognise Bank, you will need to complete an enquiry form with some basic details. Their team will then follow up with a call to help you apply.
Once you have applied, the team at Recognise Bank aims to give you a decision within 24 hours usually.
To apply for Recognise Bank loans, you will need to be either an experienced property investor, business owner, or own a professional practice, with at least two years of profitable trading history.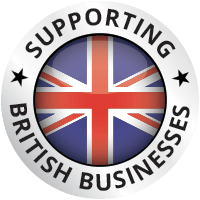 Proud to support British Businesses
Whatever your industry sector, circumstances or credit rating, we've helped many businesses across England, Wales, Scotland and Northern Ireland secure the finance they need to grow.