White Oak UK
White Oak are here to help smaller businesses get the finance they need with as little fuss as possible.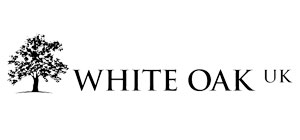 Who are White Oak UK?
White Oak UK is a finance provider who is dedicated to helping smaller businesses get the finance they need in a fast and simple way.
They offer a service without overwhelming amounts of paperwork or complicated processes - instead opting for simplified financing solutions.
What type of funding does White Oak UK offer?
White Oak offers a range of different financing options, including:
Asset Finance
White Oak's asset finance is for businesses purchasing new or used assets such as equipment and machinery. They offer finance lease, hire purchase and sale & leaseback solutions from £25,000 to £2 million over a 12 - 60 month term.
Business Development Loans
Development loans from White Oak offer businesses capital from £25,000 up to £2 million to help invest in various purposes, from purchasing stock to partner buy in and buy outs. Business development loans come with flexible 12 to 48 month repayment terms.
Working Capital Loans
White Oak's working capital loan is designed for short-term requirements. You can borrow between £25,000 and £1 million in funding, with repayment terms between 3 and 12 months.
Invoice Finance
White Oak's invoice finance facility helps businesses release funds that are tied up in invoices. You can borrow between £200,000 to £5 million with up to 95% advance rates.
Supply Chain Finance
Supply chain finance from White Oak is a funding solution that helps optimise cash flow across the supply chain. You access funding between £5 million to £100 million with advance rates up to 90%.
Trade Finance
Trade finance helps to fund key import and export purchases for international trade. White Oak can help fund up to 90% of the value of your purchases, from £5 million to £100 million.
With a wide variety of funding options, there's bound to be a solution that's right for your business needs.
How do you qualify for and apply for funding with White Oak UK?
They accept 4 out of 5 applications for finance, so going with White Oak could be a good option if you have come up against difficulties applying for finance elsewhere. With finance terms to suit your individual situation, there isn't the same long-winded list of eligibility criteria you might see from other lenders.
The first step towards securing finance with White Oak is to submit an enquiry form or get in touch via telephone to discuss your financial needs and circumstances.
Application with White Oak UK is fast and simple. You can do it all online and via telephone with their E-sign technology, making it much more convenient than other traditional ways of applying for finance.
Once you have been accepted for finance and sign the agreement, you could receive your new business funds in as little as 24 hours. Typically, most businesses receive the funds in much less time so you can be on your way to growing your business faster than you might think.