inFund
At inFund, their aim is to provide a new and effective way to support the needs and growth of our customers through unsecured short term lending.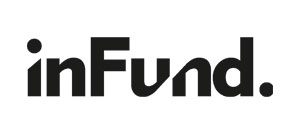 Important: inFund are no longer trading.
Who are inFund?
inFund was a business finance provider with a more modern approach to lending. inFund offered smart finance options, bringing real-time data and risk profiling together to create the best funding options available for businesses.
inFund used a smart Credit Ecosystem to approve fair funding decisions for businesses. However, they don't like to turn anyone away, which means there's no fear of the dreaded declined applications you might find with other lenders. If you have been declined elsewhere, inFund may be able to provide a tailor-made solution for you.
What type of business funding does inFund offer?
inFund did provide small business financing with unsecured business loans ranging between £2,000 and £150,000 - borrowed over a period of 3 to 12 months.
Whereas with other lenders, you will make monthly repayments, inFund handled repayments differently. They took small daily repayments to soften the blow of large monthly repayments coming out of your bank. This made repayments more manageable for many businesses.
Monthly interest rates started from just 1.58%. No hidden fees were associated with inFund's small business financing, including no early repayment fees..
To keep an eye on your available funds and your repayments, they had a useful live dashboard to track all your funding information.
How do you apply and qualify for funding with inFund?
inFund was flexible when it came to eligibility. The only requirement you needed to fulfil was to have a company that has been trading for six months and could afford the repayments. That meant it's perfect for those who may be declined elsewhere and can't fulfil typical finance requirements such as homeownership or large annual turnovers.
To get started with your application, you needed to register on their website and their team will take it from there. inFund applications were fast and simple to complete because inFund recognised the need for quick, no-hassle finance for businesses.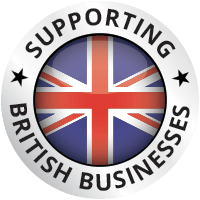 Proud to support British Businesses
Whatever your industry sector, circumstances or credit rating, we've helped many businesses across England, Wales, Scotland and Northern Ireland secure the finance they need to grow.