Swishfund
Swishfund offers business funding for those who need fast cash injections.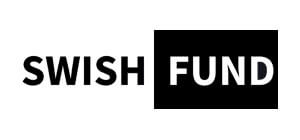 Who are Swishfund?
Swishfund offers business funding for those who need fast cash injections. Whether it's to patch up gaps in your cash flow or to expand your business by buying equipment, investing in infrastructure or hiring new staff, Swishfund can help.
What type of funding does Swishfund offer?
Swishfund offers straightforward business loans of up to £1 million. Their loans help out businesses that are experiencing disruptions in cash flow from late-paying customers.
They recognise that disruptions in cash flow can really hold your business back in terms of growth and expansion. Swishfund offers help so that you can continue with your plans for growth without worrying about late-paying customers.
They offer flexible short to mid-term borrowing terms so you can stretch repayments over 3 months to 12 months.
How do you qualify for and apply for funding with Swishfund?
To qualify for funding, you will need at least 12 months of trading history and proven profitability so you can handle repayments. You must also be a registered company in England or Wales.
Applying for funding with Swishfund is designed to be fast and simple. Swishfund uses custom technology to simplify applying for finance, enabling them to process applications faster, without the need for huge application forms.
To apply for funding, you will need to submit a few different things including bank statements for the past 12 months, a full set of accounts and the last four quarters of VAT returns. From that information, Swishfund can do a quick credit check and assess the future financial health of your business.
You will then receive a quick decision from their team on whether or not you've been approved for funding. Once you have been approved by Swishfund, you can get your funding in just 24 hours.