Intelligent Loans
Intelligent Loans specialise in mortgages, secured loans, bridging finance and commercial lending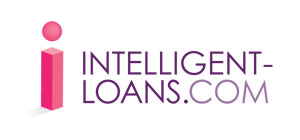 Who are Intelligent Loans?
Established in 2010, Intelligent Loans is a lender who provides funding for individuals and businesses to help with everything from commercial mortgages to bridging finance, secured business loans and unsecured business loans and more.
Intelligent loans were acquired by 1pm plc in 2017. Since then, 1pm plc have changed its name to Time Finance plc.
They are an ideal lender if you are looking for flexible loans that are tailored to your own needs or the business' needs.
What type of business funding do Intelligent Loans offer?
Intelligent Loans offer both secured and unsecured loans that are built to be suited to the customer. If you have ever been turned away for finance because lenders can't suit your needs, you may have more luck with Intelligent Loans.
Their methods for supplying finance are flexible to the needs of the customer. If you need loans to fund vehicle purchases, equipment or even to finance invoices, Intelligent Loans can build a solution that suits you.
Secured Business Loans
For their secured loans, they will provide loans between £10,000 and £250,000 on either a short or long-term basis from 3 months to 5 years. They will consider a wide range of assets as security.
Unsecured Business Loans
If your business doesn't have assets, an unsecured loan is also available between £10,000 and £250,000 over a 3 to 5 year term. These loans can be provided to businesses trading for over 2 years.
Specialist Buy-To-Let
Intelligent Loans also provide specialist buy-to-let financing if circumstances surrounding your property aren't straightforward and you need a specialist buy-to-let mortgage.
How do you apply and qualify for funding with Intelligent Loans?
Intelligent Loans assess each application on a case-by-case basis, considering the business' needs and affordability to come to their decision. This means that their eligibility criteria may be more flexible than other lenders you may be used to.
Intelligent Loans will take a wide range of asset types as security against any loans. This could be anything from property to business assets. The best way to learn more is to get in contact with one of their specialist team members to discuss your financial situation and funding needs.