Reward Finance Group
When you need finance, Reward Finance Group we look at your individual situation. No box-ticking. Just a common-sense understanding of your ambitions, and a willingness to help you achieve them.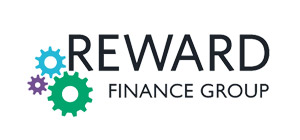 Who are Reward Finance Group?
Reward Finance Group is a business financing company that was founded over ten years ago. Their philosophy is that every business is individual with individual needs. Each application will be given the time and attention it needs without a simple box-ticking approach.
They aim to give you a decision quickly on your application so you can put the finance to good use without delay.
What type of funding does Reward Finance Group offer?
Reward Finance Group offers two ways to finance your business. There are general business loans for short-term borrowing and there's also asset based financing.
Business Finance
Reward Finance's business loans offer amounts between £50,000 to £5 million for loan terms between two to 36 months. Interest rates begin competitively low, from just 1.25% a month, but this will vary.
Asset Based Solutions
Reward Finance's asset-based financing offers a way to raise £100k up to £5m by leveraging assets such as debtors, property and machinery to maintain healthy cash flow. The loan terms start from 12 months, and interest rates are tailored to each client.
How do you apply for funding with Reward Finance Group?
Applications for business finance start with a simple online quotation tool. This will quickly check your eligibility by asking you how much you would like to borrow, how long for, what assets you have and the reason for your loan.
Once you have entered those details, you will be given a preliminary summary of how much the fees are, the terms and monthly repayments. Interest rates are fixed, so you will know exactly how much it will cost each month.