Reparo Finance
Reparo Finance provide flexible commercial loans of between £10k and £1m; depending on circumstances, loans can be secured or unsecured.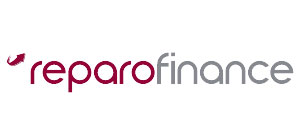 Who are Reparo Finance?
Reparo Finance is a business finance lender with a modern approach to helping businesses get the funds they need to grow.
Instead of applying rigid criteria and overly complex paperwork, they aim to simplify the whole process and take the time to understand what businesses really need from a lender.
What type of business funding does Reparo Finance offer?
Reparo Finance offers both secured business loans and unsecured business loans.
Reparo Cashflow
Reparo's cashflow loan is ideal for businesses that need short-term working capital to grow. You can borrow between £10,000 to £75,000 over a 12-month term.
Reparo Structured
Reparo's structured loan is a secured finance facility and can be used for various purposes, from purchasing an asset to funding new business opportunities. You can borrow between £75,000 to £1,000,000 and repay over a 3 month to 5 year flexible term.
Either loan type can be used for any business purpose. They can cover gaps in cash flow, be used to launch a brand new marketing campaign or invest in new assets or staff to propel the business forward.
There are also no early repayment charges (after the agreed min term), so you can make extra payments before the loan term ends.
How do you qualify and apply for business funding with Reparo Finance?
Reparo Finance don't have a rigid structure when it comes to financing eligibility. Instead, they take the time to speak to you as an individual.
There are four simple steps to applying for a loan with Reparo. First, you will need to talk to an expert who will spend some time trying to understand your business needs.
Next, your relationship manager will help you make an application for finance which will then be submitted to their credit committee.
After this comes the approval stage where the credit committee will make a fast decision on the loan and check that all the paperwork is completed correctly.
The final step is when you get your money. The funds will be deposited into your account within 48 hours if you apply for an unsecured loan or 5 days for a secured business loan.