MaxCap
MaxCap is here to provide you with the funds you need now and in the future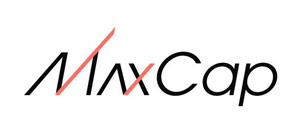 Who are MaxCap?
MaxCap is a business finance provider for small to medium businesses in the UK. Their team has a combined 30+ years of experience working closely with SMEs to help them get the funding they need to grow.
MaxCap uses advanced technology to streamline the approval process which allows them to release funding within the same day. For those looking for fast access to business funding, MaxCap offers one of the fastest ways to access business loans.
What type of funding does MaxCap offer?
MaxCap offers simple business loans with amounts between £3,000 to £100,000. These loans can be used for anything from investing in new equipment, buying new stock or mending gaps in your cash flow. MaxCap's loans are all unsecured so you won't have to offer any collateral. All you need is a personal guarantee.
MaxCap's loans offer flexible daily, weekly or bi-weekly repayment options to suit you. If you want to pay off your debt early, MaxCap's loans will not charge you early repayment fees so you can clear your balance faster. If you ever need additional finance, it's fast and simple to apply for more whenever you need it.
How do you apply for funding with MaxCap?
To qualify for a business loan with MaxCap, you will need to have been in business for at least a year and have a monthly turnover of at least £15,000.
MaxCap's application process is designed to be as simple and fast as possible. All you need to do is complete an online application with six months of business bank statements and basic information about your company.
You will be able to speak with a dedicated advisor who will contact you within hours with a decision. In most cases, if you are approved, you will receive your funding within 24 hours.