Watts Commercial Finance
Watts Commercial Finance offers customers a truly professional and totally independent service, coupled with a world-class customer experience.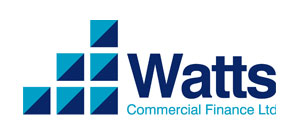 Who are Watts Commercial?
Watts Commercial is a commercial funding expert which has been in business since 1985. Watts Commercial provides a full package of financing services, so no matter what your needs are, you can easily find a solution for your business.
Watts Commercial has a team of finance managers across the UK who work with a range of clients including sole traders and large limited companies.
What type of funding does Watts Commercial offer?
Watts Commercial provides a wide variety of funding solutions, including:
Watts Commercial's unsecured business loans are fully flexible, with competitive rates and no early redemption charges. These business loans can be used for a multitude of business needs such as expanding your business, funding one-off expenses or patching up gaps in cash flow.
Watts Commercial is a popular choice for property investors specifically, with its commercial mortgages, property development finance and bridging finance options.
How do you apply for funding with Watts Commercial?
Applying for finance with Watts Commercial starts with a simple phone call. Watts Commercial guarantees tailored advice for your business for a more personalised service.
During the call, a team member will discuss your needs and help you select a product best suited for you. For example, if you are having cash flow issues due to late payments, invoice finance might be better suited than an unsecured business loan.
Once you have discussed your options and are happy to move on, they can help you apply for funding. After submitting your application, you can expect to receive a decision within 48 hours. If you are approved, the funds will be placed in your account within 7 working days.