Boost Capital
As champions of small business growth, Boost were here to help businesses across the UK realise their potential by providing fast and flexible business funding.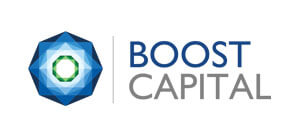 Important: Boost Capital are no longer trading.
Who were Boost Capital?
Boost Capital provided small business finance for companies in the UK. Their finance options were designed to be easy to apply for and fast to acquire.
Boost Capital had funded over 22,000 businesses and provided £1.6 million in funding for businesses in the UK, US and Canada.
What type of business funding did Boost Capital offer?
Boost Capital provided small business loans to help you buy vital equipment, software or stock to expand the business. Their finance covered that much-needed refurbishment or brand new marketing push you've been putting off too.
The business loans at Boost Capital were unsecured short term business loans in most cases. This is because they prioritised finance flexibility which some businesses may struggle to get from other lenders.
Repayment terms for financing were tailored to your business' needs and capabilities. That means you were always be able to manage repayments as they will be suited to you personally.
How did you apply and qualify for funding with Boost Capital?
Application and approval was fast with Boost Capital. Once you have applied for business funding and have been approved, you could have had the funds in your account in as little as two business days.
To be eligible for funding with Boost Capital, you will typically needed to have been trading for two years or more and receive a total annual turnover of £70,000 or more.
To check your eligibility, you needed to tell them a little bit about your business, your monthly sales and then provide some personal details. They then gave you a decision within 30 seconds on whether you're eligible, if you are, you can apply right away.
Once you applied for funding, you would receive a decision within 24 hours and the funds will follow within the next two business days.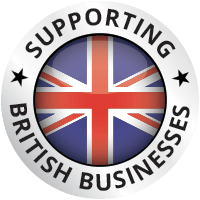 Proud to support British Businesses
Whatever your industry sector, circumstances or credit rating, we've helped many businesses across England, Wales, Scotland and Northern Ireland secure the finance they need to grow.