Little Business Loans
Little Business Loans believe that small businesses are the backbone of the economy.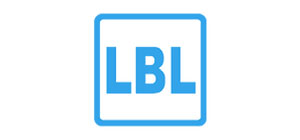 Who are Little Business Loans?
Little Business Loans offer small limited companies short-term working capital and help with cash flow.
So far, almost 2000 businesses have received funding help through Little Business Loans and over £7.5 million in funds have been accepted.
What type of business funding do Little Business Loans offer?
Little Business Loans offer loans of up to £20,000, ranging up to 12-month terms. Repayments are flexible. You can choose to set up daily, weekly or monthly repayments, depending on what suits you best.
They know how difficult it can be for small firms to source short-term funding from banks and other traditional lenders. With Little Business Loans, you can get access to funding quickly through a simplified loan process.
How do you apply and qualify for funding with Little Business Loans?
To qualify for funding with Little Business Loans, you will need to be a registered company in England or Wales, over 21 years of age and a UK resident. The business must have a business debit card and have sufficient funds to cover repayments. As the main applicant, you will also need to provide a personal guarantee against the loan.
To apply for a loan with Little Business Loans, you will need to complete a simple application form. Once this is complete, you will be put in contact with a loan manager who will ask you to provide your last 3 months of business bank statements. Once you've submitted these, you will have a decision within 24 hours.
If your loan application is approved, Little Business Loans will arrange a 30-minute appointment with a loan manager to meet you at your place of business. All the paperwork will be completed there, including a list of business assets they will need to use as security against the loan. The loan manager will pre-authorise your business debit card to set up loan repayments too.
After everything is completed, the funds will be transferred to your account within an hour of the loan manager leaving your appointment.