Outfund
Outfund will fund from £10,000 up to £10,000,000 at a time to invest directly in growing your revenue.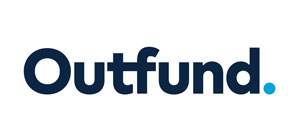 Who are Outfund?
Outfund is run by a team of entrepreneurs who want to help businesses secure the funds they need in order to grow - without going down the route of bank loans or venture capital to do so.
Outfund builds a unique deal based on your track record and successes, with repayments handled automatically so you can focus your attention on your business instead.
What type of funding does Outfund offer?
Outfund offers between £10,000 and £10,000,000 in loans to businesses. Outfund loans differ from regular bank loans or venture capital because they require no personal guarantee and won't dilute equity.
When it comes to repaying the finance, Outfund uses a pay-as-you-earn method. This involves taking a small segment of your sales as repayment to Outfund. This repayment will be a flat fee so you won't have to worry about fluctuating monthly repayments. You will only have to pay the fee agreed in your offer and only when you make sales, which makes repayments much easier to budget for.
How do you apply for funding with Outfund?
To apply for funding with Outfund, all you need to do is follow a few simple steps. The first step is to apply for investment online. Outfund takes details of your current revenues and performance to build a unique offer. In just 48 hours, your application will be processed and you should receive an offer.
Closing on the funding takes just days and is a much faster process than most business bank loans or venture capital funding. Once you accept the offer, you will then receive the funds quickly.