Access Commercial Finance
Access Commercial Finance is renowned for taking a creative approach to finance and providing the solutions that other funders often cannot see.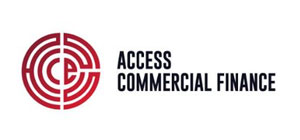 Important: Access Commercial Finance are no longer trading.
Who were Access Commercial Finance?
Access Commercial Finance was a finance provider for businesses. It was renowned for its creative approach to business finance, with them often finding finance solutions that other lenders won't supply. They also considered those who would struggle to get finance elsewhere.
What type of business funding did Access Commercial Finance offer?
Access Commercial Finance provided a variety of business financing options, including unsecured business loans or secured business loans, bridging and start-up business loans. Also on offer was Asset finance and Invoice finance. All funding options were tailored to the needs of your specific business as they prioritise flexibility.
You could borrow up to £250,000 for your business, with loan terms between 1 to 4 years. The great thing about Access Commercial Finance was that their funding options have fixed interest rates and no hidden fees, so you always knew how much you will owe. There were also no extra charges if you decide to repay the loan early, however, all interest will still be due.
How did you apply and qualify for funding with Access Commercial Finance?
To apply for business finance with Access Commercial Finance, you needed to supply at least 6 months of business bank statements and the latest annual accounts filed for the business.
Access Commercial Finance was flexible in their approach to approving applications. To be eligible for funding, you didn't need to be a homeowner. They even accept applicants with poor credit history on a case by case basis. All they needed to know in most cases is that your business is making money and can pay the loan back.
Once your application for funding was approved by their team, you would have the funds in your account within 24 to 48 hours.