The world of business ownership can be a stressful one. If you're not generating enough business, you panic; if you have too much business, you also panic — it's a rollercoaster ride. But owning a business doesn't have to be filled with worry, particularly when it comes to your finances.
Do you know how many startup businesses fail due to a lack of cash? 29%. With so many alternative business funding solutions out there for UK businesses, a lack of working capital no longer has to hold your business growth plans back.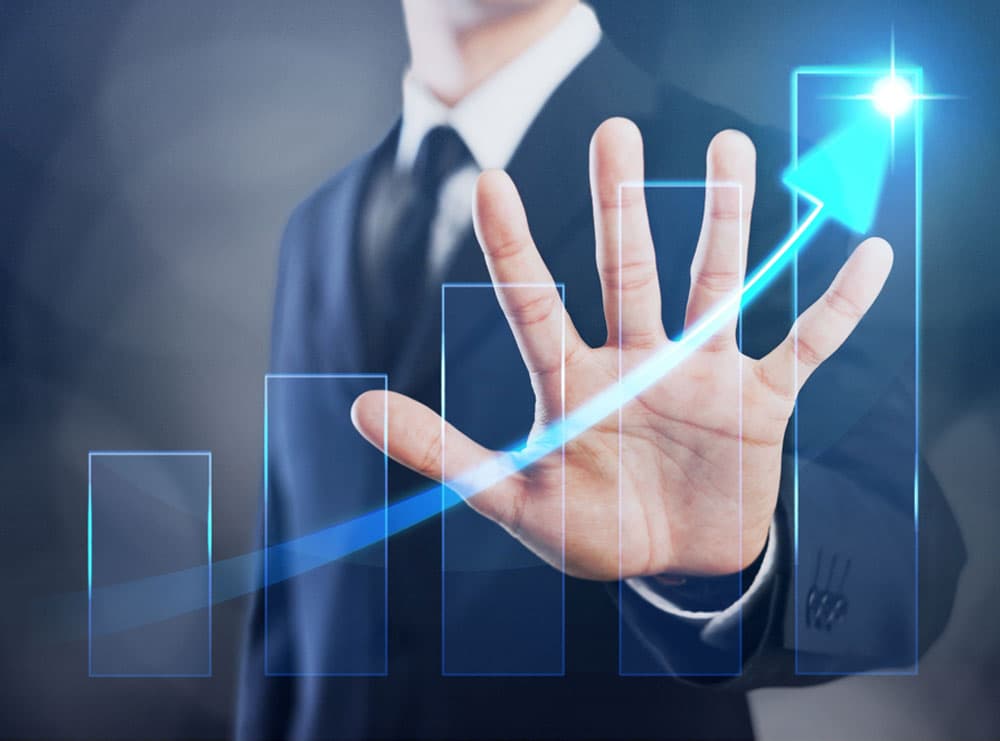 Why secure alternative funding for your business?
We all know that businesses benefit from a cash injection, but how can alternative funding specifically help you? Here are five ways.
1. It helps you manage your cash flow
Without a healthy cash flow, your business won't last long. Customers and clients inevitably pay late, or you find yourself facing unexpected business costs. Accessing financial help can remove monetary stress from your mind, helping you focus on growing your business. With a business loan, you can easily pay any regular (and irregular) business expenses, buy more stock and hire the best employees.
2. It allows you to market your business
The "build it, and they will come" mentality is pointless when it comes to marketing your business. You could have the best product or service on the market, but if you're not getting in front of your audience, you won't be meeting your business objectives any time soon. Marketing and advertising are trial and error, but you might not be willing to sacrifice your savings pot as you discover what works.
That's where a business loan can support you in achieving your objectives. Use the money to try out different marketing strategies and find which resonates the most with your audience.
3. You can cover income dips from seasonality
If you run a seasonal business, you know that bills and other expenses don't just slow down when your business does, which can be a problem. If you know Christmas is a slow time for your business; funding can help you plug those financial shortfalls and make sure you can comfortably afford to pay wages and keep the lights on over this dryer period.
4. You can renovate your business premises
To compete with other businesses in your industry, you need to make changes to reflect customer behaviour or technology advancements. And a business loan can help you do just that. Give your office or shop premises a facelift, make your brand stand out from the crowd, or invest in the latest technology and software to provide a better service or product.
5. You can improve your customer experience
It's in your best interest to retain existing customers over searching for new ones. Why? Returning customers spend 67% more than new customers. So to reduce churn and increase customer retention, improving your customer experience is beneficial. But, as with anything, investing in your customer experience requires a bit of cash. Invest in new automation software or a sleek self-serve platform — the world is your oyster!
5 alternative funding solutions to help you grow
So now you know how you can benefit from alternative funding — what are your options?
Historically, you had to approach a bank for a business loan, but the alternative funding market is now so competitive that you have a vast choice when it comes to finding tailored financing to help your business grow. Alternative funding is more flexible than a traditional bank loan — it's quick to set up, and, before you know it, the cash is in your bank account.
Not every business is the same; that's why our lenders don't offer a one-size-fits-all approach to finance. We're exploring five alternative funding solutions out there to help businesses just like yours succeed.
Invoice finance
As soon as one customer drags their heels with payment, it can knock your entire business out of focus. One late payment can have a domino effect on how you'll pay suppliers or how you'll pay basic expenses.
With invoice finance, you can unlock up to 95% of the cash tied up in any unpaid invoice, which means you're not left waiting around for 30, 60 or 90 days (or longer) for invoice payment. Instead, you have predictable cash flow, giving you space to breathe and invest in your business without worrying about when the invoice will be paid.
Asset finance
To remain competitive in any industry, you need to invest in the best equipment, and that's what asset finance can help you achieve. Using the finance to lease equipment or for hire purchase means you don't have a large financial outlay to get your hands on the best equipment. Instead, you can pay a regular charge for the use of your equipment over a pre-agreed period of time. This means you can keep more money in your bank account but still access the best assets.
Merchant cash advance
Let's say your business is seasonal, you own a food truck that visits music festivals in the summer months, but income is slower over the winter months. A merchant cash advance could be a good alternative funding solution for you. You borrow against future credit and debit card sales, so repayment ebbs and flows with your monthly income.
Unsecured business loan
An unsecured business loan is a viable option if you don't have any collateral to secure a loan with (or don't want to risk it). You can access up to £500,000 and repay over five or more years. And with cash in your bank account within 48 hours in some cases, you can start spending to grow your business almost immediately. You can spend your loan on anything business-related.
Secured business loan
As you might expect, a secured business loan is secured with an asset. With a secured loan, you pose less risk to the lender, which means you can enjoy favourable rates and unlock sums of up to £2 million. These loans are also flexible when it comes to repayment terms, and you can have the funds in your bank within as little as 48 hours. Again, you can spend your loan on anything business-related.
Can't see a business finance solution that fits your needs? Don't worry, this is just a small snapshot of the funding options available. Explore our 30+ funding solutions for SMEs.
Finding the best alternative funding for your business
We know how overwhelming it can be to research your business finance options but to ensure you secure the best deal, it's always a good idea to compare what's on the market. Comparing takes time, particularly when there are so many lenders vying for your attention.
How can you cut through the noise? By using a free comparison tool.
At Capalona, we work alongside a panel of trusted UK lenders who offer tailored and flexible finance solutions for SMEs. Our free comparison service helps you weed out the best deals just by sharing a few basic details with us. We'll instantly match you with the best fit lenders on our panel — one less thing to worry about.