Business Loans Northern Ireland
Whether you're an established business or a startup in Northern Ireland, you can access funds to help grow your business quickly. Read more about how a business loan can help you thrive in Northern Ireland.
Compare a wide range of lenders and rates
Check your eligibility in minutes
Find out how much you could borrow
Get Started
It's fast, free and won't affect your credit score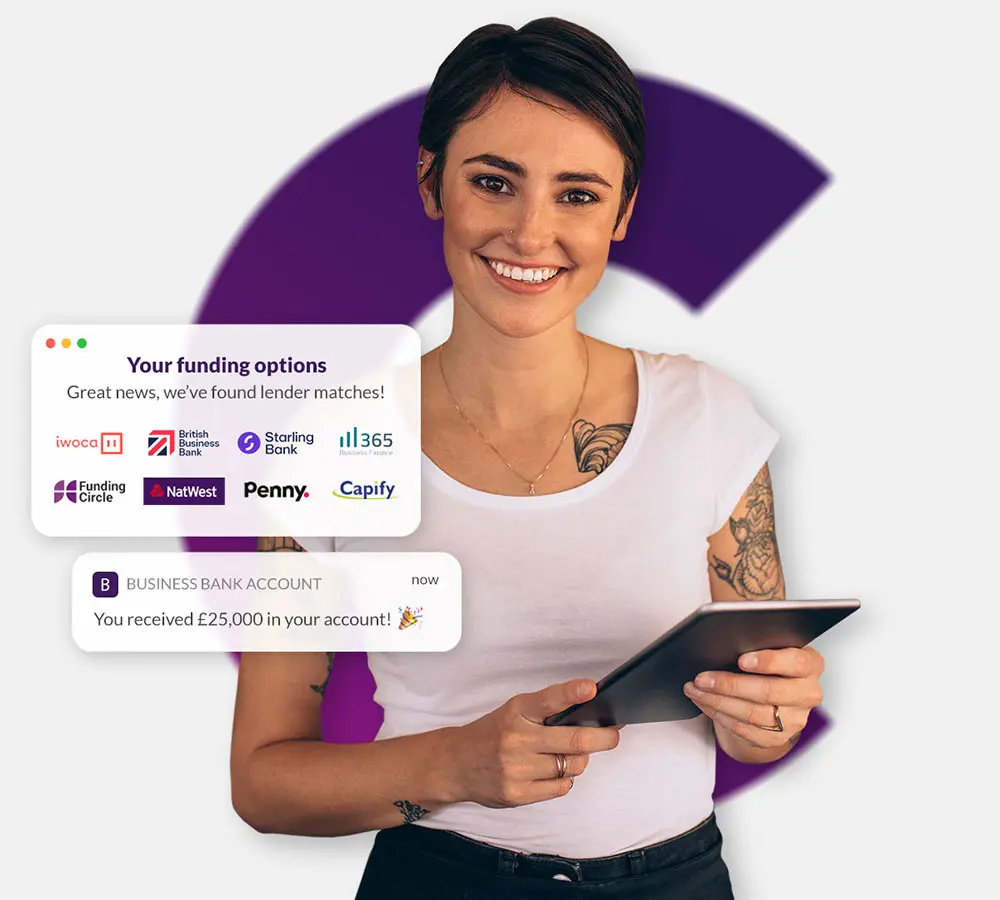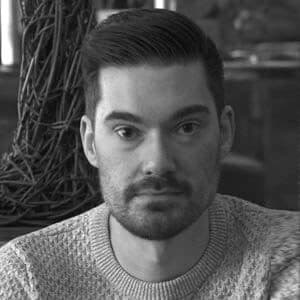 Running a business in Northern Ireland
Northern Ireland is a popular place to start a business offering excellent infrastructure, top talent, and competitive operating costs. It's already home to over 119,000 businesses, making up 1.2% of the UK's total business population.
But regardless of where you start a business, you face similar challenges. To grow your business, you need to consistently find customers, manage cash flow, pay bills, wages and other expenses, hire the right people, buy stock, and plan for the future.
It can be overwhelming to juggle all these elements, particularly if you're short of working capital. Accessing business finance can help you grow your business quickly without dipping into your current cash reserves. Learn more about small business loans in Northern Ireland below.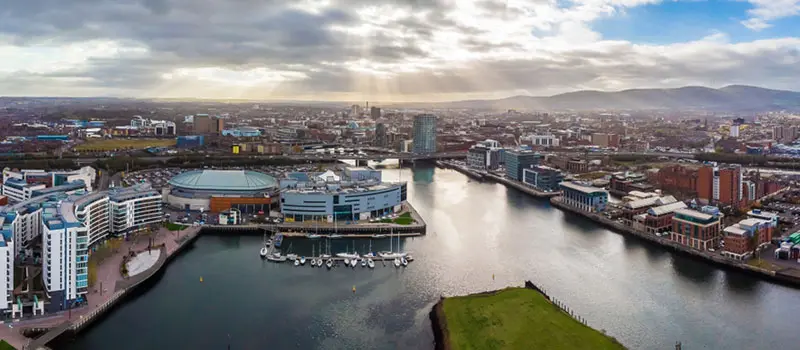 What business loans are available in Northern Ireland?
Business finance from an alternative lender is more flexible than lending from a traditional bank. Here are some loan options for you to consider.
Unsecured business loan
An unsecured business loan is one of the quickest ways to access cash for your business in Northern Ireland, with funds in your bank account in a matter of days. The application process is quick and easy, and you can borrow up to £500,000 without risking a high-value asset.
Secured business loan
If you've got commercial property, vehicle or equipment, you can use it to secure a loan; you can access even larger sums of money with a secured business loan. You can apply to borrow between £5,000 and £2 million+, and because you're risking an asset, you can enjoy lower interest rates and longer repayment terms.
A secured loan is great if you want to expand your Northern Irish business into new locations or have a history of bad credit.
Merchant cash advance
A merchant cash advance is a form of unsecured business finance. And unlike traditional loans, you don't repay them in fixed monthly instalments. Instead, your repayments are based on future card sales, which means you repay more when you earn more and vice versa.
If your small Northern Ireland business takes credit or debit card payments, you could consider this financing option.
Invoice finance
Invoice finance is a good option if you want to avoid taking on monthly debt. Invoice finance allows you to sell one or multiple invoices to the financing company and unlock up to 95% of the value in the unpaid invoice. The lender takes the invoice as security, so you don't need to risk your assets.
There are two types of invoice finance: invoice factoring and discounting.
---
Am I eligible for a Northern Ireland Business Loan?
Eligibility criteria will differ depending on the lender and the loan type you choose, but usually, you need to:
Be over the age of 18
Have been trading for at least three months
Have a business registered in the UK
Some lenders will also ask for a minimum turnover, but this will depend on the product you select.
---
How much can I borrow?
How much you can borrow will depend on the type of business finance you select and your circumstances. As an example, you could borrow more than £2 million with a secured loan and up to £500,000 with an unsecured loan. With a merchant cash advance, you could borrow up to £300,000.
How much you can borrow will depend on a few things, such as how long you've been trading. For certain financial products, lenders will consider monthly card sales and creditworthiness.
Lenders will always perform a credit check when you apply for a loan to ensure they're lending responsibly. So if you have bad credit, don't worry — we still have plenty of loan options.
---
Do I need a Northern Irish business loan?
Whether you need a loan or not depends on your plans for business growth. Getting a loan could be an affordable alternative if you want to refurbish your Northern Irish business premises, and getting the work done will wipe out your working capital.
Business loans can give you breathing space — they can help give you the time to assess where your business is going without worrying about paying bills on time or other expenses. Cash flow is the lifeblood of any business, and poor cash flow management is one of the top reasons for business failure.
If you want to invest in new markets, diversify your services, expand into new locations, or bridge a financial gap before invoices are paid in full, then a business loan is worth considering.
---
What can I use my business loan for?
You can spend your business loan on anything business-related, but here are some popular ways business owners spend their loans:
Keep cash flow positive
Pay bills, expenses and wages on time
Keep costs down by buying stock in bulk
Explore new markets
Open a new office or shop location
Renovate your existing premises
---
How can I apply for a Northern Ireland business loan?
Applying for a Northern Ireland small business loan is quick and simple. With our free loan comparison service, you just need to fill in our short quote form and instantly compare our table of UK lenders.
Browse through the loan options available to you at your leisure. And if you find a loan and lender you like the look of, click through and we'll connect you directly to your chosen lender to obtain a tailored quote.
---
Why choose Capalona to arrange my business finance?
We're brokers, so our main focus is to help you find and compare the best business finance options on the market. Our free tool makes comparing lenders as easy as possible and has helped thousands of UK SMEs access the funding they need to grow their businesses quickly. Using our tool won't affect your credit score. Find and compare lenders.
What our customers say...
Adrian T
5/5
Amazingly fast, efficient service, minimal paperwork. So much faster than my business bank of twelve years.
4.70 out of 5 based on 86 reviews
Reviews last updated on 12 Oct 2023