Wolverhampton Business Loans
Grow your Wolverhampton business quickly with our small business loans. Access between £1,000 and £2 million+. Find and compare loans today with our free tool.
Compare a wide range of lenders and rates
Check your eligibility in minutes
Find out how much you could borrow
Get Started
It's fast, free and won't affect your credit score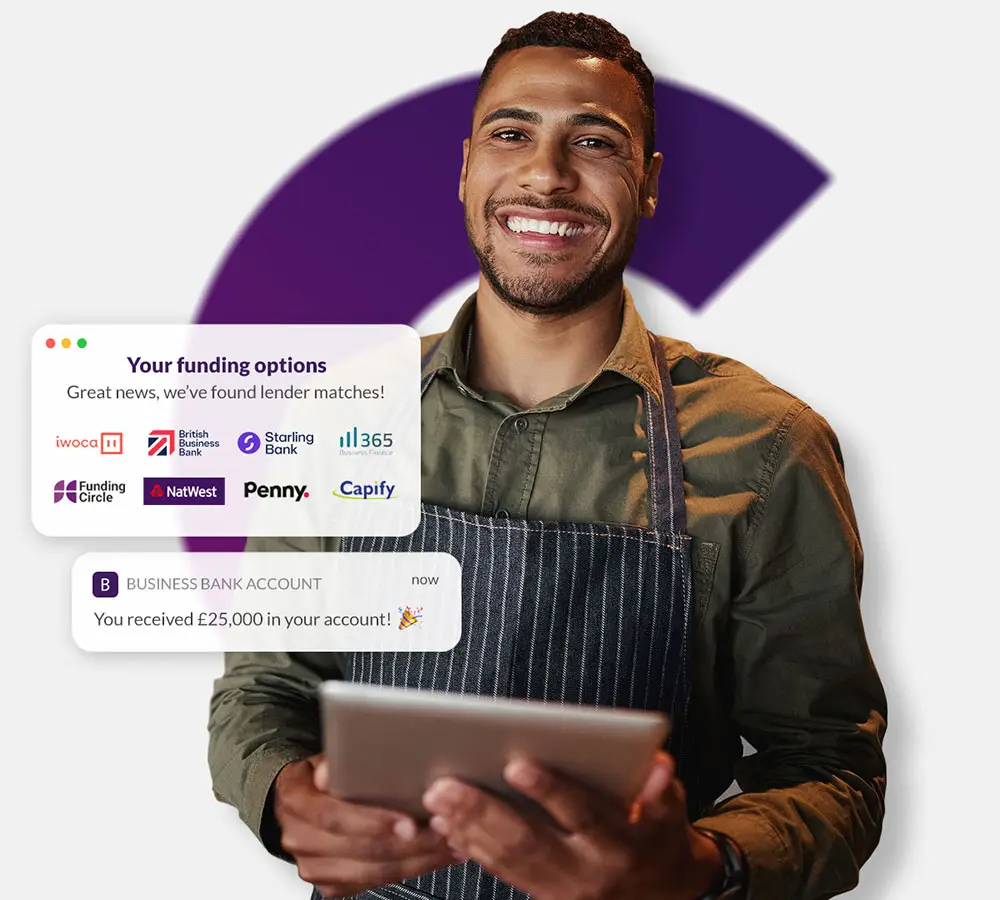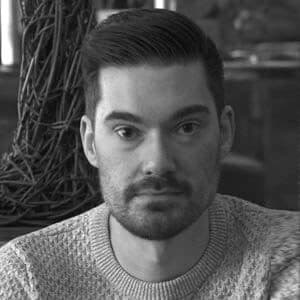 Types of Wolverhampton business loans
There are a few loan options for your Wolverhampton business — read through each below and click through for more information.
Unsecured business loans
If you're looking for quick access to cash, an
unsecured business loan
is one of the fastest available options. Borrow up to £500,000 to invest in your Wolverhampton business, with funds in your account in as little as a few days — you can cover the cost of raw materials or pay unexpected expenses quickly.
Unsecured business loans
A secured business loan is a good option for your business if you're planning a large investment — for example, renovating your business premises in Wolverhampton or expanding into new locations. This is because you can access higher loan amounts with a secured loan (up to £2 million+). To apply for this loan, you'll need a high-value asset.
Invoice finance
Instead of waiting for a customer to pay your invoice, you can access up to 95% of the unpaid invoice value with invoice finance. This small business loan option means no long-term debt or monthly repayments, and you can choose to sell just one invoice or multiple invoices, depending on your circumstances.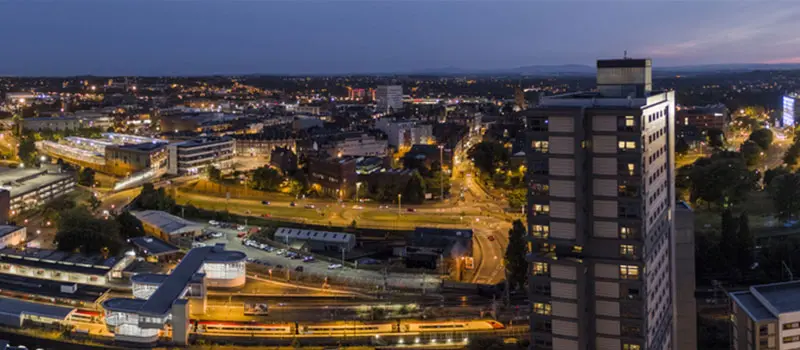 Alternatives business financing options
There are plenty of alternatives to a small business loan — here are just a few.
Equity finance
Equity financing includes angel investors and venture capitalists — both are ways to get investment into your business in exchange for equity. This means there are no monthly repayments to make as you don't pay the money back like a standard loan. Giving away a portion of your business is a big decision, so always weigh your options before diving head-first into equity finance.
Loans from family and friends
Borrowing money from family and friends can mean very low or zero interest rates, making this a much more affordable way to lend money — plus, funds can be deposited almost instantly into your bank account. Always draw up an agreement between you and the person lending you money to ensure you're both on the same page when it comes to a repayment plan.
Business grants
There are many business grant schemes across the UK, and as long as you meet the criteria, you can apply for your chance to secure a grant, which is essentially free money — you don't pay it back. However, some schemes will expect you to match their contribution.
---
Do I need a loan for my Wolverhampton business?
Whether you need a loan depends on your current working capital. If you have extra cash to invest in your business without impacting cash flow, you probably don't need to consider a loan.
But if you're struggling to stand out in a crowded market or keep cash flow positive, a business loan can help you. From investing in your marketing, revamping your website, purchasing new premises, bulk-buying to drive down unit prices, hiring new employees, or simply paying bills, the options with a business loan are endless.
Wolverhampton is becoming an increasingly popular area for small businesses to set up shop, with the city being voted the most successful city for the highest growth of new small businesses in recent years.
So if your business is based in Wolverhampton, you're in good company — over 21,000 businesses are calling the city home, which means stiff competition.
---
Is my Wolverhampton business eligible for business finance?
Eligibility criteria differ depending on the type of small business loan you apply for and which lender you choose. But generally, if you meet the below basic criteria, you could be eligible to apply:
Your business is registered in the UK
You have been trading for at least three months
You're over the age of 18
You're a limited company, limited liability partnership (LLP) or a sole trader
---
How to apply for a Wolverhampton business loan?
Our free loan comparison service makes applying for a small business loan straightforward. Just share details about how much you want to borrow, over what period and the reason for your loan, and we'll instantly show you the loans available to you.
You can easily compare lenders in our loan table to learn more about each loan. If you find a loan you like the look of, simply click on the listing and we will connect to you directly to the lender.
---
Why use Capalona to arrange your Wolverhampton business loan?
We're brokers, which means our loan comparison tool is 100% free for you to use. We've built this comparison service to help small businesses find and compare the best alternative lending options on the market.
We've helped thousands of UK SMEs apply for tailored finance to help them grow their business fast — let's help you grow your business, too.
What our customers say...
Adrian T
5/5
Amazingly fast, efficient service, minimal paperwork. So much faster than my business bank of twelve years.
4.70 out of 5 based on 86 reviews
Reviews last updated on 12 Oct 2023