Beauty Business Loans
Are you looking for beauty salon financing for business growth or to get started? Compare loans for beauty & hairdressing businesses today.
Compare a wide range of lenders and rates
Check your eligibility in minutes
Find out how much you could borrow
Get Started
It's fast, free and won't affect your credit score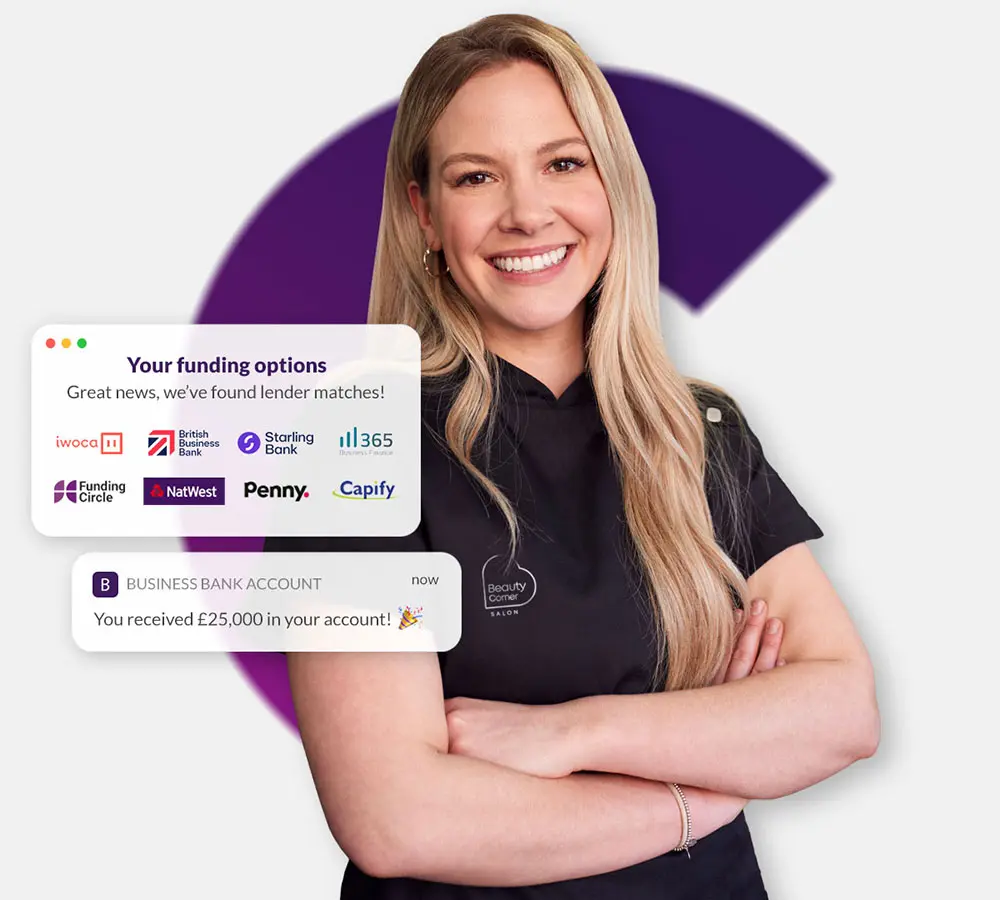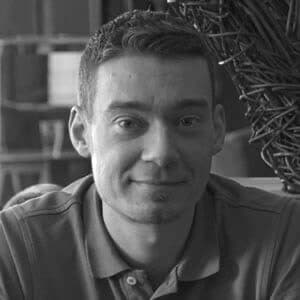 What is a beauty salon loan?
A beauty or salon business loan is specifically designed to help those in the beauty industry grow their business.
The alternative lenders we work alongside offer flexible and affordable financing for your beauty business, you can choose from a range of loan types from unsecured and secured loans to merchant cash advance.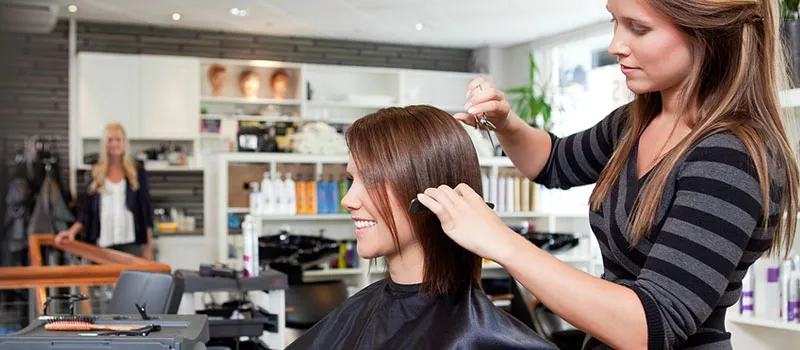 Types of salon business loans
If you're considering a beauty salon loan, here are some options available to you.
Business loans
You can apply for either a secured or unsecured business loan. Both can help your business grow, but an unsecured loan is quicker to obtain, and a secured loan is secured with a high-value asset, like commercial property or a vehicle.
With a secured loan, you can access higher loan amounts, so if you're planning to open a new location or completely renovate your salon, you might benefit from a secured loan.
You should weigh up the pros and cons of each before making a decision.
Merchant cash advance
If you accept credit and debit card payments, a merchant cash advance offers a flexible financing option for you. You receive the amount as a lump sum but don't repay the loan in fixed instalments. Instead, you repay a percentage of your credit and debit card sales each month.
For example, if your nail salon is busy around summer for wedding season, you'll repay more of your loan, and you'll have processed more card payments. Then the months when income is lower, you repay less.
Business credit card
Business credit cards are helpful if you're making smaller purchases such as salon supplies like shampoo, hair accessories, nail varnishes, nail lamps etc. Credit cards can also act as a safety net, so, should you need to dip into some extra cash one month, it's there to help out.
Let's say your business credit card has a limit of £5,000 and you purchase supplies worth £1,500. When you've repaid that £1,500, it's there again to use until your agreement comes to an end.
Equipment financing
To keep your salon competitive, you need to invest in the best equipment, but buying everything outright can be costly. Instead, you can lease or purchase equipment using equipment financing.
You get to use the best equipment but you're paying for it in fixed monthly repayments. This makes salon startup costs much more manageable. Using equipment financing to purchase new barber chairs, chairs for reception, hairdryers, mirrors and more.
What can I use my salon loan for?
The good news is that you can spend your salon loan on anything business related. Here are a few ways you can spend it:
Renovate your existing salon
Make cost savings by bulk-buying inventory
Buy an existing salon
Open a brand new salon
Pay business energy bills, wages and other business expenses
Hire more nail technicians or hair stylists
Re-brand or pay for marketing and advertising campaigns
---
Does my salon need a loan?
Whether you need a loan for your beauty business depends on your business growth plans. If you plan to open a chain of new salons, you might want to access capital to fund the expansion. Or if you want to maintain positive cash flow so you don't worry about paying bills and wages on time, finance can help you with that, too.
Many business owners use personal funds to get their businesses up and running, but what happens when the money runs out, or you want to expand your business quickly? That's where a beauty business loan comes in handy.
Accessing finance means you can invest in those marketing campaigns, revamp your website, or diversify and start selling different products and services. However you want to grow your beauty business, a business loan can help you get there faster.
---
Apply for a beauty parlour loan
Applying for a beauty business loan is quick and simple. Fill in our short form and tell us how much you want to borrow, how long you want to borrow for and the reason for the loan.
You'll be immediately presented with various lenders. Browse their loan offers at your leisure, there's no obligation to accept anything you're shown.
If you find a lender and a loan you like the look of, simply click through and we'll connect you to the lender directly.
Why choose Capalona to arrange your beauty salon loan?
We're brokers, which means our sole purpose is to help you compare some of the best business finance products on the market.
We've helped thousands of small business owners access the funding they need to grow their business. And the tool we've created couldn't be easier to use.
What our customers say...
Adrian T
5/5
Amazingly fast, efficient service, minimal paperwork. So much faster than my business bank of twelve years.
4.70 out of 5 based on 86 reviews
Reviews last updated on 12 Oct 2023