Whatever type of business you are running, be it big, small or start-up, there will undoubtedly be a time when you need an injection of cash to help you achieve your goals. A business loan can do just that, enabling you to drive business growth and move ahead in the right direction.
So, how do you know which type of loan is best suited to your business and your vision for success? To help you make the right choice, we have created a handy guide, detailing everything you need to know about how to get a business loan.
Jump To:
What is a business loan? How does a business loan work? What are the advantages? What are the disadvantages? How do I apply for a business loan? The different types of business loans Does my business qualify? What are business loan interest rates like?
What is a business loan?
All businesses need an injection of finance every now and then, and that's where a loan from one of our trusted providers comes in. A business loan can allow you to borrow up to £500,000 to help keep your company on the right track. This type of business finance can be used for a multitude of reasons, as long as its purpose is business-related.
Depending on your eligibility for business finance, you may access a loan to help you invest in some new equipment or stock, as part of your expansion plans. Perhaps you need a cash boost to cover running costs or to fund a new diversification project. Whether you are looking for short-term finance or a longer arrangement, loan terms can be agreed to suit your needs, with repayment options ranging from three months to five years.
The repayment terms are usually fixed – as are the interest rates – meaning there are no hidden extras or nasty surprises further down the line.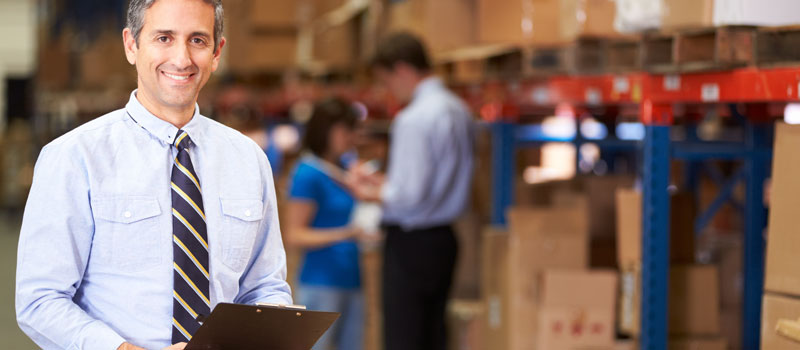 If you would like to see how what kind of loan you could secure from one of our alternative business finance providers, get a free no-obligation quote today. Simply fill in our short form and receive your quote within 24 hours.
How does a business loan work?
If we go back to basics for a moment, a business loan works in the same way as a personal loan, which, you may well already have, such as a mortgage or a student loan. A lender loans you a sum of money - depending on the type of loan for which you are eligible, you may be able to receive business funding of up to £500,000 - which you must repay with interest within a specified timeframe. As the name suggests, a business loan must be used for business purposes.
There are many different types of business loans but while the specifics may vary, ultimately, they will all offer interest rates, generally fixed but some may be variable, and repayment terms starting from nine months and five years.
Each business funder will have their own differing terms and conditions, and therefore different individual pros and cons.
What are the advantages?
Convenience and speed - Compared to alternative options e.g. finding an investor or a traditional bank loan, applying for and accessing a business loan is a relatively easy process. If you are looking for quick funding, this can be a big benefit. With Capalona, all you need to do is fill out a short application form and you will know within 24 hours what our alternative business funding providers are able to offer you, and the funds could be with you within 48 hours.
Lower interest rates - A business loan often offers more favourable rates than a personal loan. On top of that, they are usually fixed rates for the duration of the repayment term, which means you have the security of knowing exactly what you will be paying out and can plan accordingly.
Some forms of funding may come with variable rates, so we advise you to check individual providers' specific terms before going ahead. The interest may well be tax-deductible, so it is worth checking if this is the case for your company.
You retain control - With a loan, you remain in control of the direction of your business, and its profits. If you secured your business finance from another source, such as an investor, government finance or venture capitalist, they would want some remuneration, such as a percentage of the profits or shares, or a say in the direction of the business. With a business loan, this does not happen – the lender is only interested in being repaid the amount they loaned, plus interest.
What are the disadvantages?
You may not secure the full amount you need - Often lenders of a business loan may grant your application but not for the entire amount requested. This can be frustrating, especially if you are working to a costed business plan.
You may need to offer assets as security collateral - Many business loans are secured against an asset, which means should you fail to pay back the loan, the lender can seize those assets as repayment. Depending on the type of loan, these assets can be either personal or owned by the business.
Lack of flexibility - While the fixed repayments and interest rates of some business loans can offer security and predictability, it also means they can be inflexible. You may find it challenging should your circumstances change. Be sure to check whether your chosen business finance provider offers fixed or variable rates, so you can decide which will work best for your needs.
How do I apply for a business loan?
Running a company can be time consuming, so the good news is that loans for women and men in business can be applied quickly and easily online.
A fast, free no-obligation tailored quote will be provided within 24 hours, and funds from one of our trusted alternative finance providers could be secured and with you within 48 hours. Click here to get a free quote or call our team on 0800 133 7042.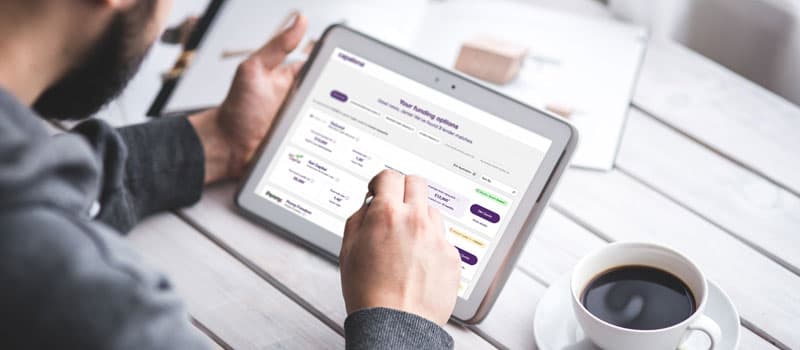 The different types of business loans
Loans from our online providers can be easier to secure than those traditionally provided by banks and some do not require a credit check.
Business loans can be both secured and unsecured; we have listed examples of each below so you can decide which is right for you.
Secured business loans - This type of loan requires an asset to be offered as security should you be unable to repay it. The asset may be personal (e.g. your home) or commercial (e.g. equipment used in your business). If you default on repayment, this asset can be seized by the lender. You may be able to raise higher funds through a secured loan, as it offers less risk to lenders.
Unsecured business loans - An unsecured loan can be a good option if you do not have any assets to offer as security, although you may be required to offer a personal guarantee. This type of business finance can also be a quicker way to access the funds you need and often come with shorter repayment terms, so you can receive a cash boost – and pay it back – quickly.
Does my business qualify?
To qualify for a business loan, you must be registered to operate as a UK-based business and most alternative lending providers will also require you to have been trading as a limited company for a minimum of two years.
However, start-ups, small businesses and those with poor credit scores may still qualify for a variety of products, such as a startup business loan or a merchant cash advance, which is repaid automatically via future card transactions – so bad credit is not necessarily a barrier to getting the funding you need.
In some cases, depending on the circumstances, you will be asked to provide a personal guarantee. This is the case for some secured and unsecured business loans. Just as a commercial asset would be seized if the loan was not repaid, the personal asset would be used to pay the remaining outstanding balance.
Thousands of businesses across the UK have benefited from business loans. If you want to see what you qualify for, you can apply online and receive a no-obligation quote within 24 hours.
What are business loan interest rates like?
The interest rates for business loans are generally low. However, each type of loan and lender will be different and have their own APR's, fees and terms and conditions, so be sure to check the cost differences when looking for your business funding provider.
Also, check whether the interest is to be repaid monthly or annually and compare the total cost of the loan to your business against that of a different loan term.
To give you a clearer idea of the payback amount based on the cost of the loan, we have created an easy-to-use business loan calculator. For a more bespoke and accurate calculation of costs and interest rates, we advise getting a quote here.
If you are still unsure about which business loan is right for you, you can fill in our online application form and hear back quickly from one of our UK alternative funding providers with a free no-obligation quote.
What our experts say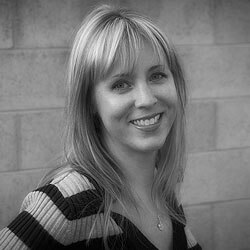 "Could your business benefit from an injection of cash to invest in new equipment, refurbish your premises or meet payroll? Perhaps you have great ideas for a lucrative project but you lack the funds to get it up and running. However you wish to drive business growth or expand your service offering, a business loan could offer the help you need to take the next step."
Chloe Mckenna - Finance Specialist