Commercial Finance For Care Homes
If you're looking to invest in your care home financially, care home finance can help you renovate your premises, upgrade equipment, or plug short-term cash flow gaps. Apply for loans between £1,000 and £2 million+ with our trusted lenders. Get a quote today.
Compare a wide range of lenders and rates
Check your eligibility in minutes
Find out how much you could borrow
Get Started
It's fast, free and won't affect your credit score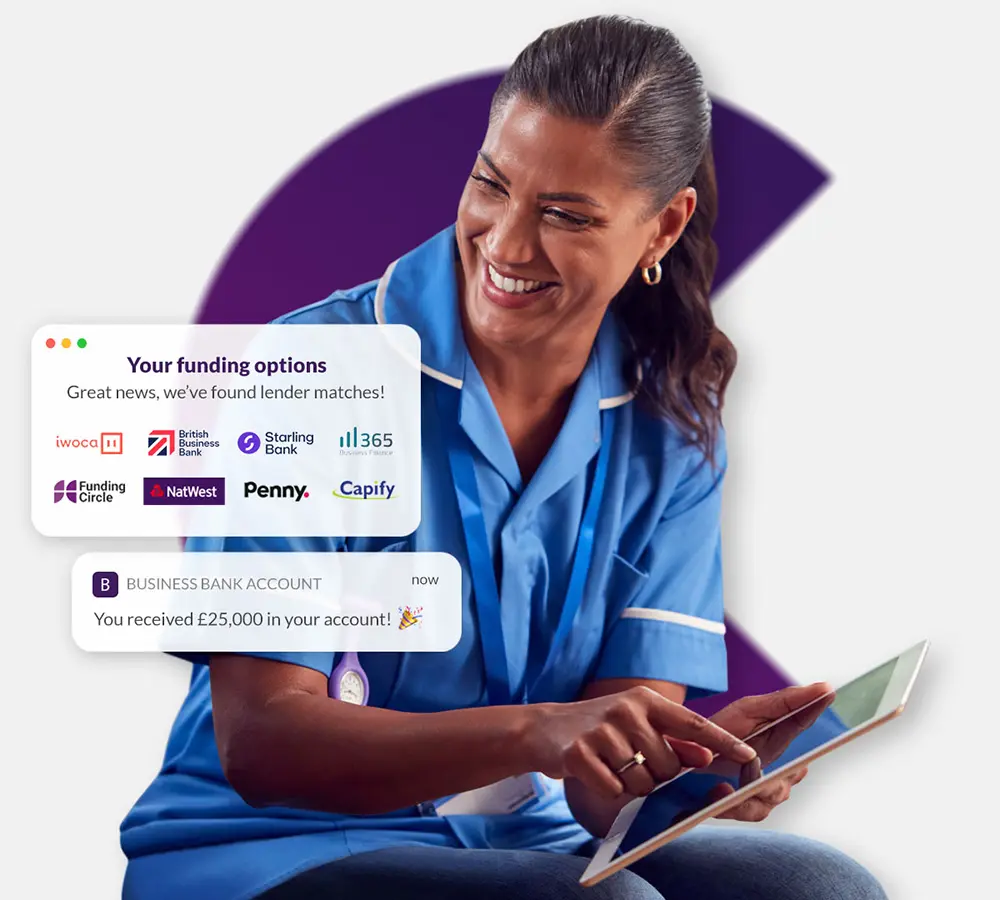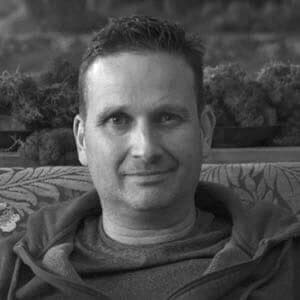 Types of funding for care homes
There are various types of loans available for your care home, either unsecured or secured. So whether you're looking for finance to purchase a care home or spruce up your current care home — our lenders can offer you flexible and affordable unsecured or secured business finance options.
Unsecured business loans
If you're looking for fast finance for your care home, an unsecured loan can be approved quickly, and funds can be in your account in as little as 48 hours after loan approval. Use your unsecured loan to keep cash flowing in the short term, invest in marketing your care home, or renovate — decorate your residents' rooms, revamp your communal and social spaces or upgrade your kitchen setup.
Secured business loans
If you're happy to risk a high-value asset such as commercial property or land, applying for a secured loan gives you access to lower interest rates and longer loan terms. They can also be a better option for care home owners with poor credit ratings. With our lenders, you can access up to £2 million+ with a secured loan, so they're perfect to finance bigger projects like opening new premises or expansion.
Working capital loan
A working capital loan can help you rebalance your care home finances. You can use your loan to cover months with lower revenue, pay staff wages or cover utility costs. Use it to keep your day-to-day operations running smoothly. Working capital loans can be secured or unsecured — so choose the option that best suits your circumstances.
Commercial mortgage
A commercial mortgage is a type of care home development finance and is a good funding option for purchasing a new care home. A commercial mortgage has lower interest rates and longer payment terms (up to 30 years), which means more manageable, lower monthly fixed payments. For your mortgage application, you'll need to provide proof of ID and income, and they'll want details of the property you're purchasing, too.
Equipment financing
Running a care home means you'll need to access the best equipment to make caring for residents long-term as comfortable as possible. But buying equipment outright can be expensive.
Equipment finance allows you to lease or hire purchase the necessary equipment to keep your care home as efficient as possible. You can buy everything from personal alarms and security systems to specialised bathroom equipment and medication organisers with equipment finance.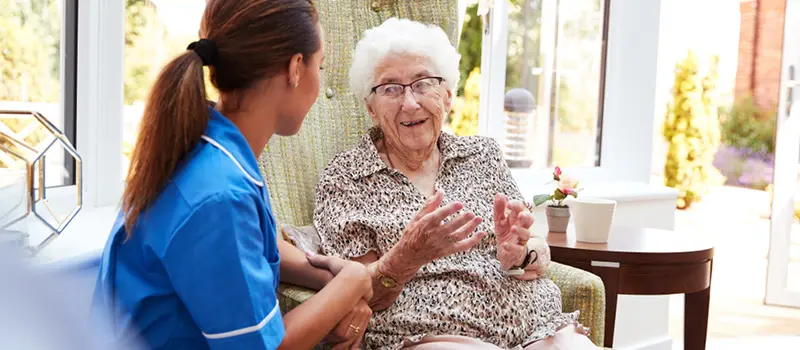 ---
Why consider finance for your care home?
Investing in or developing any commercial property can drain finances fast, but the cost of purchasing and running a care home in the UK can be substantial. You can expect to fork out between £500,000 and £5 million to purchase an existing care home. Then there are the daily expenses associated with being a care home owner, from food and equipment to general maintenance and repairs.
If you want to undergo any renovation projects but have residents living there, you need to complete projects quickly with minimal disruptions to daily operations. This means you should consider seeing large projects through from start to finish as efficiently as possible, but relying on business cash reserves may not allow for this approach.
Instead, accessing finance means you can spread the cost of your renovation over years rather than depleting cash reserves and jeopardising your cash flow.
Find and compare care home lenders and find an affordable loan option for your specific needs.
---
Am I eligible for care home finance?
It depends on what kind of finance you apply for. If you're applying for finance to purchase and run the care home business yourself, lenders might expect you to have up to three years of care home industry experience.
To apply for a commercial business loan, you'll need to satisfy the following basic criteria:
Must be over the age of 18
Your business must be UK-registered (either sole trader, limited liability partnership or limited company)
You must have been trading for at least four months
Remember: Always check with the lender to see if you meet their specific criteria before applying.
---
What documents do you need to apply for care home finance?
Documents required when applying for business finance differ depending on the type of finance. If you're applying for a secured loan, lenders will want the details of the high-value asset you're using as collateral. Other types of finance might require a minimum turnover, good credit rating or a comprehensive business plan. So you might need to share certified financial accounts or three months of business bank statements or create a business plan from scratch.
Check directly with the lender to ensure you meet their eligibility requirements and determine which documents they'll need to make your loan application as efficient as possible. By having all the required documents to hand, you'll remove any unnecessary application delays, which means you get your hands on the finance quicker.
---
How Capalona can help you
Our free loan comparison service is a self-serve platform, which means you can take all the time you need to find and compare suitable care home finance options at your own leisure. With no obligation to proceed with any offer you're shown, you're in the driving seat.
There's nothing worse than being bombarded with loan options — it can get overwhelming quickly. That's why, after sharing basic details about what you're looking for, we can show you suitable loan options, which means comparing finance has never been easier.
You're just seconds away from comparing lenders. Ready? Get a quote.
What our customers say...
Adrian T
5/5
Amazingly fast, efficient service, minimal paperwork. So much faster than my business bank of twelve years.
4.70 out of 5 based on 86 reviews
Reviews last updated on 12 Oct 2023