Business Loans for Good Credit
If you have good credit, the great news is the world of business loans is your oyster. Lenders are looking for borrowers like you who are reliable and will repay loans in line with repayment terms.
Compare a wide range of lenders and rates
Check your eligibility in minutes
Find out how much you could borrow
Get Started
It's fast, free and won't affect your credit score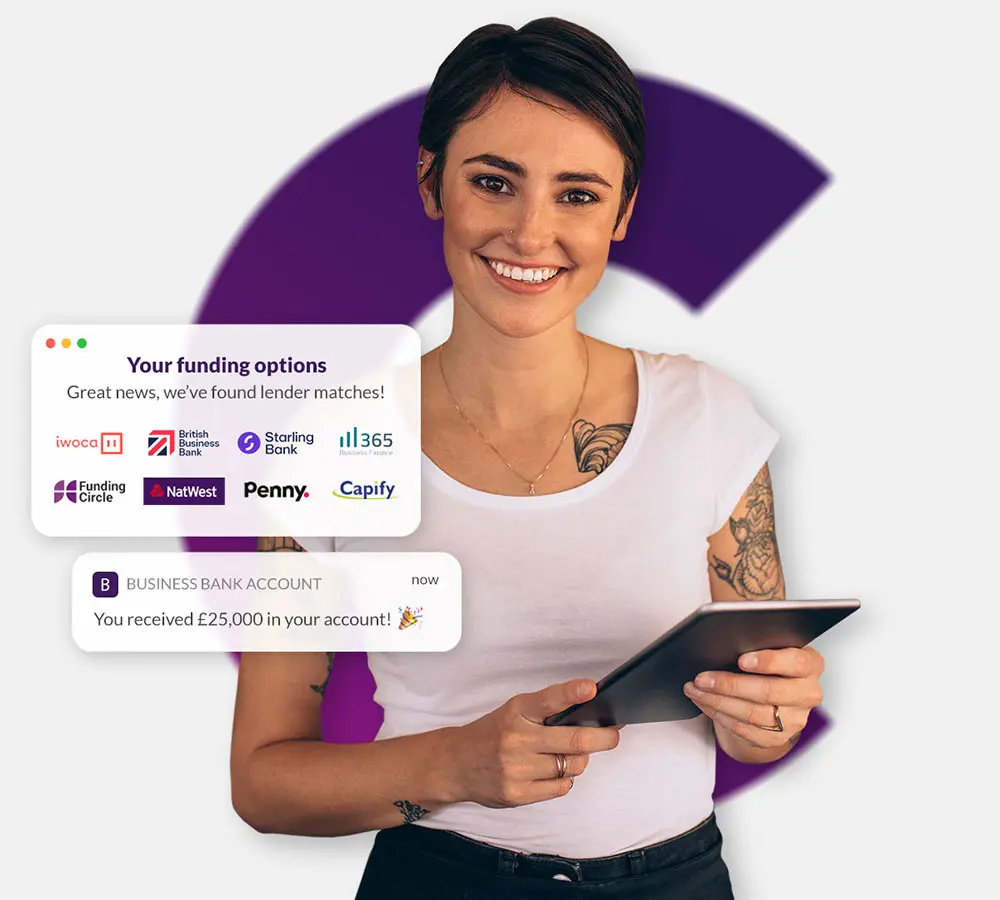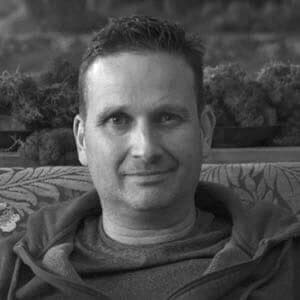 So what does good credit look like, how can you improve it, and what loan options are available if you already have it? Read on to find out.
What is a good credit business loan?
A good credit business loan is a loan you can apply for if you have good credit. A good credit score means you're a trustworthy borrower in the lender's eyes, which means you're highly likely to repay the loan in full within the agreed repayment terms.
If you don't have good credit right now, that doesn't mean that'll always be the case. You can take steps to improve your credit rating, such as paying bills on time and repaying your business credit card bill monthly.
---
Do I need a good credit score for a business loan?
No, not necessarily. There are plenty of loan options regardless of if your credit score is good or bad. A good credit score means you'll get favourable interest rates, longer payment terms, higher loan amounts, and a wider choice of lenders.
With bad credit, you can still apply for plenty of loans like secured loans (secured with collateral like property or vehicles), and you can sometimes get a guarantor to sign up to make loan repayments should you default.
The key is understanding where your credit score sits on the good and bad scale, how to improve it, and which products you're eligible for.
---
What's a good credit score for a business loan?
There's no 'one' good credit score that lenders look for. It's worth checking your credit score using the top credit reference agencies to understand your score across different platforms, as lenders might not use the one you use.
Equifax says good business credit is anything above 75 (out of 100)
Experian says an excellent credit score is anything above 80 (out of 100)
CreditSafe says a 'low risk' score is anything above 51 (out of 100)
If your credit score comes back as good or excellent, you have good credit regardless of the agency you use to check it. It's a good idea to check your credit score with at least one of the above agencies.
Credit scores for personal credit are scored slightly differently, and are usually out of a score of up to 1,000.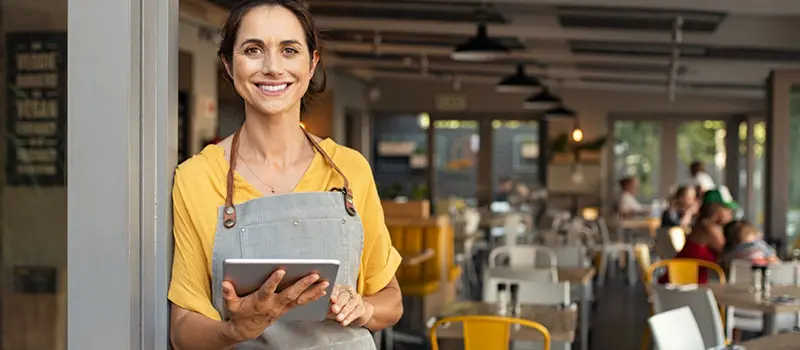 ---
Types of good credit business loans
With good credit, you have your pick regarding loan types, whether you're looking for short-term or longer-term finance. Most lenders will welcome you with open arms if you're creditworthy, as that's what they're looking for — reliable and trustworthy business owners who will repay on time.
Unsecured business loans
You can easily apply for an unsecured business loan with good credit. These loans are quick to apply for, and lenders judge eligibility on creditworthiness, alongside other factors like your reason for the loan, how much you want to borrow, the repayment period and correct documentation (ID, etc.)
Use your unsecured loan to help manage cash flow, invest in new markets, or renovate your premises. Bear in mind that unsecured loans come with higher interest rates.
Long-term business loans
You can apply for a long-term business loan with good credit; you'll have a wider range of lenders to choose from, favourable rates and terms. Because you're seen as more trustworthy as a borrower, lenders are happier to lengthen the loan repayment period.
Longer-term business loans are great for businesses that want to borrow money over a period of five years or more. If you'd like to spread the cost of your loan so the repayments are much smaller, a long-term loan could be a good option for you if you have good credit.
Credit cards
If you have a good credit score, lenders are more likely to offer you a higher credit limit on your business credit card. You might also be able to access a lower interest rate due to your good credit. Regularly repaying your credit card balance will also help you maintain a good credit score.
Business credit cards are useful to dip in and out of as and when you need a little extra financial support.
Revolving credit facility
Revolving credit can be handy, particularly if you just need to dip in and out of capital. Whether to pay unexpected bills or secure a great bulk buy purchase from a supplier. With good credit, lenders might not require you to sign a personal guarantee.
If you do have poor credit, don't worry; our alternative lenders offer various products to suit all credit scores. So, if you need capital to grow your business,
apply for a bad credit loan
.
---
What can negatively affect your business credit score?
There are a few things that can impact your credit rating, so here are four you should be aware of:
Short or no business trading history. You don't have a good credit history when your business is brand new or a startup. Lenders can deem newer companies as risky.
High credit utilisation. This is where you use all or most of the credit available to you. This shows you might not be able to spend without your limits. The rule of thumb is to keep credit utilisation at around 30%. I.e. if your credit limit on your corporate credit card is £4,000, try not to spend more than £1,200 before repaying.
Applying for credit too frequently. If you open new credit accounts and have multiple lenders carrying out hard credit checks, this can be a signal to future lenders that other providers have turned you down.
Not making payments on time. If you don't make payments in line with your repayment plan your credit score can be negatively affected. Missing just one loan repayment can cause your score to drop 100 points.
---
Should I improve my credit score?
You should always look to improve your credit score wherever possible. That means repaying loans and bills on time. Think credit card payments, business loan repayments, and credit card payments. Paying on these on time shows you're creditworthy, so should you need to access business finance later down the line, you'll be in a more favourable position.
---
Why use Capalona to find a good credit loan?
We work with many trusted UK lenders who offer flexible and affordable business loans for business owners with good credit. With so many loan types to choose from, the options can be overwhelming. That's where we can help; our tool lets you compare lenders and suitable products instantly, for free.
Using our platform doesn't affect your credit score and you're under no obligation to accept any loan deal you're presented with.
See what you could borrow today — get a quote.
What our customers say...
Adrian T
5/5
Amazingly fast, efficient service, minimal paperwork. So much faster than my business bank of twelve years.
4.70 out of 5 based on 86 reviews
Reviews last updated on 12 Oct 2023