SaaS Finance
SaaS finance is financing specifically designed to help software-as-a-service (SaaS) businesses grow.
Compare a wide range of lenders and rates
Check your eligibility in minutes
Find out how much you could borrow
Get Started
It's fast, free and won't affect your credit score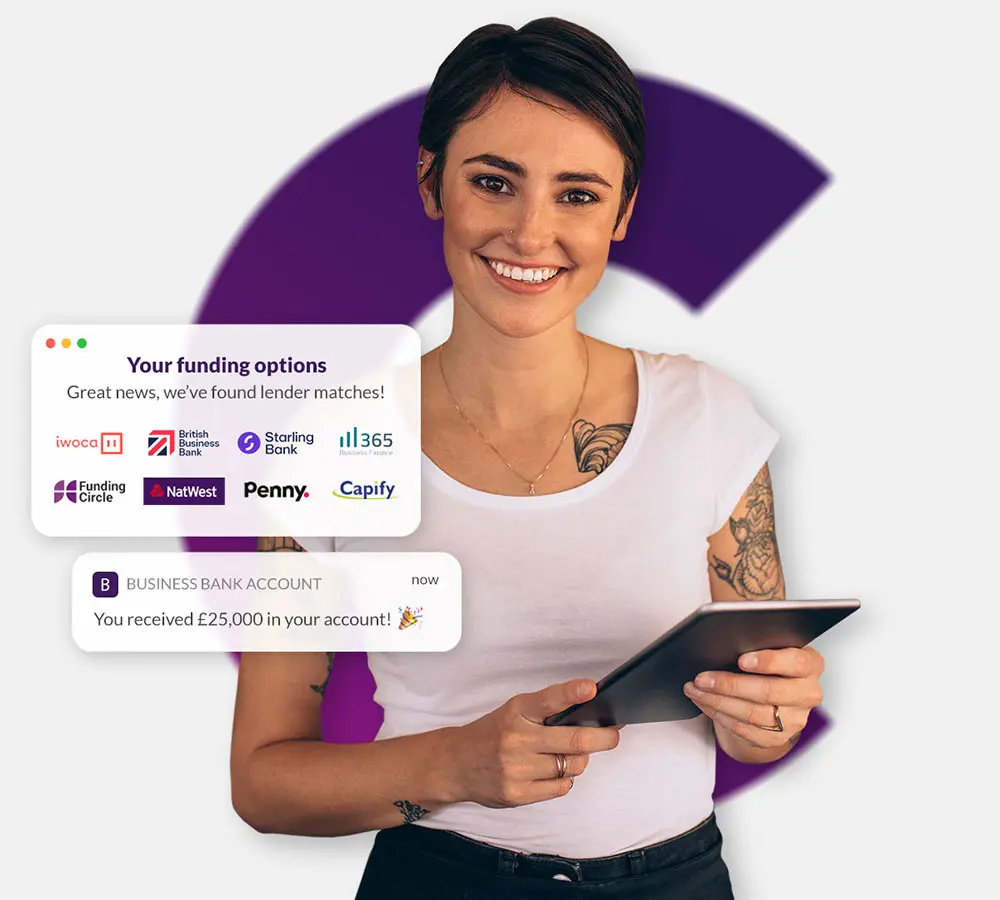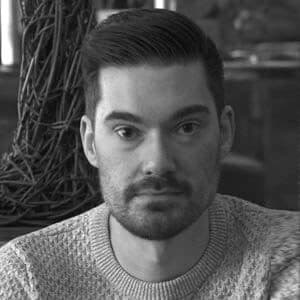 For any SaaS business, the key to success is growth. But fast growth requires funding — but what funding options are available to SaaS businesses? Here, we take you through some of the funding options that can help you take your business to the next level.
What is SaaS finance?
SaaS finance is financing specifically designed to help software-as-a-service businesses (SaaS) grow. So, for example, if you offer cloud-based subscription services and you're looking to scale up, it's worth checking out your SaaS finance options. SaaS finance can support rapid growth by giving you the working capital you need to invest in your business.
---
How does SaaS financing work?
SaaS finance typically involves the business owner finding a financial product that fits their needs, applying for finance, and the lender deciding whether or not to lend the money. If you choose to fund through investors, i.e. angel investment or venture capital, you would need to part with equity or a percentage of revenue in exchange for capital.
But don't worry — if you want to keep full control of your business — there are other financing options, such as debt financing or revenue-based financing.
Regardless of finance type, you can expect the lender to look at the business's financial history, growth potential, and other factors to determine whether or not to lend.
---
What are the different types of SaaS finance?
There are a few financing options you can consider for your subscription-as-a-service business.
Revenue-based financing
The SaaS business model goes hand-in-hand with revenue-based financing. This is because a SaaS business has monthly subscription payments, which means you can demonstrate consistent revenue to the lender.
The lender will lend money, and you'll repay a percentage of either your daily or weekly credit or debit sales if you've applied for a merchant cash advance, or you'll repay based on monthly revenue if you've applied for a revenue advance.
Venture capital
Venture capital is a form of equity financing. You can raise capital through venture capitalists who are investors working for venture capital firms. If your SaaS business has a proven track record, you could be in with a good chance at securing venture capital investments. Typically, you'll give away equity in exchange for the capital you need.
Angel investment
Angel investors (another form of equity finance) part with their private capital in exchange for equity in your SaaS business. These investors usually get involved in the very early stages of your venture (seed or pre-seed), so if that sounds like you, it might be an option worth considering.
Debt financing
Perhaps the most traditional form of financing, debt financing, is where you borrow money from a lender and repay the loan with interest over a set period. SaaS businesses find it easy to secure this type of financing because they usually have a healthy financial history and can demonstrate their ability to repay the loan.
Types of debt financing can include:
---
What can you use SaaS finance for?
You can generally use SaaS finance in any part of your business that drives growth. But here are some ways you can use your new working capital.
Use your SaaS finance to:
Develop your platform - Your product is your entire business. Without a good product, you're going nowhere fast. Use your finance to upgrade your payment platform or overhaul your entire user experience.
Marketing campaigns - To get your product out there, you need exposure in front of the right audience, and marketing campaigns need a little investment to trial new tactics. Spend a portion of your financing on this kind of campaign.
Grow your team - Need to hire more people? No worries, use your SaaS funding to recruit and train new staff, so you have the best team to help you grow.
---
The benefits of SaaS finance for your business
Reduced risk when starting a business
SaaS finance can help reduce the risk of starting and growing a SaaS business. By providing funding for software development, marketing, sales, and more, SaaS finance can help businesses get off the ground and start generating revenue fast.
Flexible and tailored financing
This finance is flexible and can be tailored to meet the specific needs of your business. For example, revenue-based financing can be structured to provide more funding when the business is generating more revenue and less funding when revenue is lower. This means healthier cash flow, too.
Compete easily in the marketplace
The SaaS marketplace is fiercely competitive, so to compete and grow in this space, you need to access funding that helps you obtain a competitive advantage quickly. To make major improvements to your platform, your user experience or your marketing tactics, you need affordable working capital — and that's what SaaS finance can offer you.
---
How to apply for SaaS finance?
Applying for SaaS finance is quick and simple.
First, you'll want to compare lenders to make sure you're getting the best deal.
Select your chosen lender and apply directly on their website.
Receive lump sum payment.
Make repayments in line with the lender agreement.
Remember, if you choose investment over lending money, you won't repay the loan. Instead, you'll part with company equity or pay investors a percentage of your business revenue. Read more about
equity finance
.
---
Why choose Capalona to arrange the finance?
We work with various UK lenders here at Capalona, and our sole purpose is to help businesses like yours find the alternative business funding they need to support rapid growth.
We've helped thousands of SMEs compare and apply for business finance — so why not use our free comparison tool to see what's out there? Compare SaaS finance now.
What our customers say...
Adrian T
5/5
Amazingly fast, efficient service, minimal paperwork. So much faster than my business bank of twelve years.
4.70 out of 5 based on 86 reviews
Reviews last updated on 12 Oct 2023