Business Loans For Petrol Stations
If you currently own a petrol station or you're looking to purchase one, petrol station finance could be what you need to make petrol station ownership a reality. Access between £1,000 and £2 million+ with our business finance solutions. Get a free quote today.
Compare a wide range of lenders and rates
Check your eligibility in minutes
Find out how much you could borrow
Get Started
It's fast, free and won't affect your credit score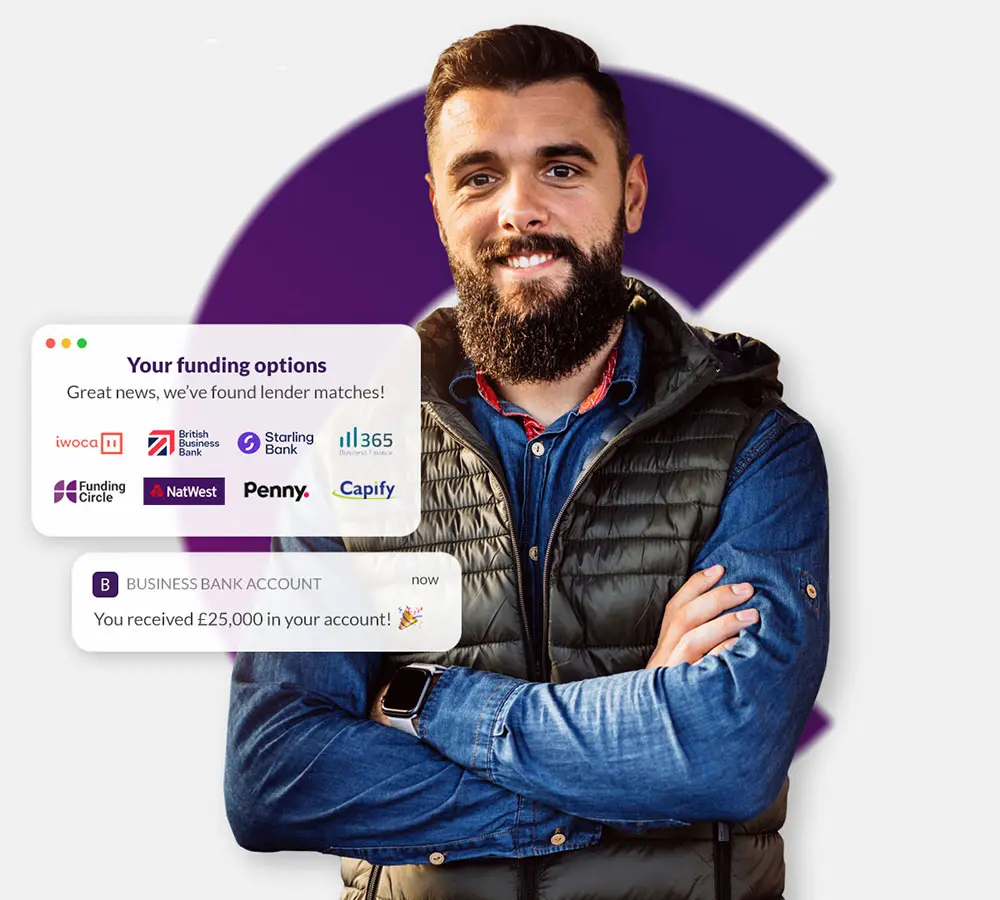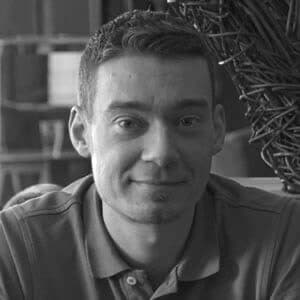 Types of finance for petrol stations
Business loans come in two forms — unsecured or secured. If you have poor credit but you have a high-value asset, you can apply for a secured loan. These loans offer lower interest rates but carry increased risk for the borrower. If you want the loan quickly and don't want to risk an asset, you can apply for an unsecured business loan.
Learn more about the different types of business loan products below:
---
Petrol station loans for cash flow
Balancing your cash flow is essential when you run a petrol station. You have to cover fuel costs and keep the petrol station and petrol pumps well-maintained, and you need to pay staff wages and insurance. The list of expenditures is long, so it's not unusual to experience cash flow problems.
If you're looking to balance your cash flow, you have a few loan options:
Merchant cash advance
You might be eligible for a merchant cash advance if you accept debit and credit card payments at your petrol station. An advance is borrowed against your future card sales and is repaid as a percentage, so monthly repayments aren't fixed.
Invoice finance
Invoice finance is a quick and easy way to release cash tied up in your customer invoices. With invoice finance, keep your cash flowing and buy inventory for your petrol station, pay staff wages, or renovate your shop; the choice is yours.
Working capital loans
A type of short-term finance, working capital loans are given as a lump sum and are usually repaid within 12 months. Depending on your creditworthiness, these loans can come as unsecured or secured finance.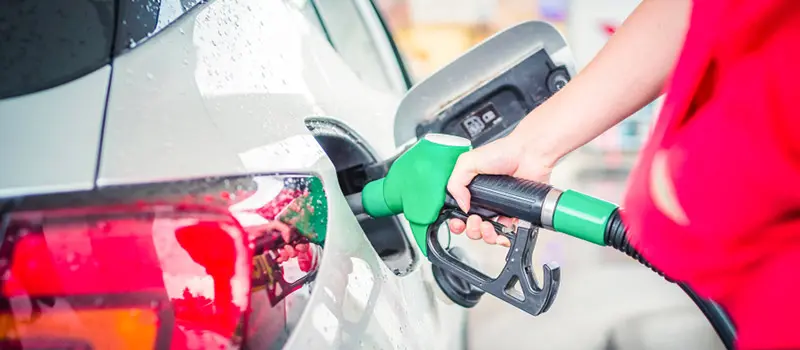 ---
Petrol station loans for premises
If you want to purchase a petrol station, whether it's an independent petrol station or part of a franchise, these purchases can get pretty pricey. For example, you'd need a minimum investment of £88,000 to purchase a Shell petrol station.
Utilising petrol finance to secure your new business venture can be an affordable and flexible option to make your petrol station ownership dreams a reality.
Commercial mortgages
A commercial mortgage is the best way to purchase a petrol station. But you should be prepared to offer a 25% deposit to secure a commercial mortgage. You can repay your commercial mortgage over up to 30 years.
Franchise finance
Purchasing a franchise can be expensive; some franchises come with additional fees for the franchise itself but also running marketing and advertising campaigns or fees to use the platforms and technology provided by the franchisee. Buying a franchise can get expensive fast, but franchise finance can make the purchase effortless.
Secured business loans
Our lenders can help you access up to £2 million+ with a secured business loan. You can repay these loans over a 10-year term, so a secured loan could be worth exploring if you're looking for a longer-term loan. You can usually spend this loan as you see fit — purchase a new petrol station, refurbish existing premises, or expand your business into other locations.
---
Petrol station loans for setting up
If you've purchased your petrol station but need to invest in equipment and other machinery, plenty of loan options are available to help make these purchases more affordable.
Equipment leasing
When setting up your petrol station, you'll need a substantial amount of specialist equipment, from fuel dispensers and hanging equipment to shop fittings and point-of-sale systems. Leasing these items means you never own the equipment outright. Instead, when the lease ends, you can decide to upgrade it or continue leasing.
Equipment leasing
An alternative to leasing, you can enter into a hire purchase agreement to make affordable repayments towards your equipment, with a final payment at the end of the agreement, after which you own the equipment outright. This keeps cash in your business for longer instead of buying the equipment all in one go and depleting cash reserves.
Unsecured business loans
An unsecured business loan is a quick and easy way to access cash, and you don't need to risk a high-value asset to apply for one. But because you're not securing the loan with collateral, you will pay higher interest rates and the amount you can borrow is capped at £500,000. But if that covers your petrol station set-up costs, then it's a viable loan option.
---
Am I eligible for petrol station finance?
If your business is registered in the UK, and you're either a sole trader, a limited liability partnership or a limited company and are over the age of 18, There's a good chance you meet the basic eligibility criteria to apply for petrol station finance.
Some lenders want to see a minimum monthly turnover and require a personal guarantee or a good credit rating. You should check with the specific lender about their requirements before applying.
If you have bad credit, don't worry; our lenders review loan applications individually and consider other factors when making their lending decisions; unlike banks, alternative lenders are more flexible.
---
How to apply for a petrol station loan
Applying for petrol station finance is quick and easy. Simply use our free loan comparison service to find and compare suitable lenders in seconds. Compare interest rates, total repayable and monthly costs to help you decide which financing option is best.
When you find a loan you like the look of, simply click to apply directly with the lender.
For some types of unsecured finance, you can have the funds in your bank account within 48 hours after approval.
Don't let financial barriers hold you back from petrol station ownership.
What our customers say...
Adrian T
5/5
Amazingly fast, efficient service, minimal paperwork. So much faster than my business bank of twelve years.
4.70 out of 5 based on 86 reviews
Reviews last updated on 12 Oct 2023