Starting a business is exciting, but having a great idea isn't enough to encourage sales. To get your product or service in front of the right audience, you must market to them. But with so many channels and so little free time, how do you find what works best for you?
In this blog, we're sharing some of the best ways to market your business, including creating a newsletter, search engine marketing tips, how to get free PR and more.
Choosing your marketing channels
There are many ways to reach your audience, but if you're a small business owner with a small team, you must be realistic about how far your resources will stretch. For example, there are plenty of social media platforms, but just because your competitor is on all of them doesn't mean you should follow suit.
Instead, choose channels based on where your audience spends most of their time and dedicate your limited resources to building a strategy that engages them. It's easier to create a TikTok account because you think you have to, but if you don't have time to create, edit and share your video content, the platform will look disused and won't help you build the brand you want.
Understand your audience
Knowing your audience is key to creating relevant content to engage them, from ad content to blogs and website copy. Without knowing your audiences' pain points, you can't address them in your messaging, so you lose the opportunity to capture their attention immediately.
Marketing to the masses dilutes your offering and wastes your budget. If you know which subset of the population would benefit the most from your product or service, you can target them specifically through your marketing tactics, which means you're not wasting your budget on audience members who will never buy from you.
Learn about your audience by talking to them. Conduct market research, understand their challenges, and find out what they look for in your service or product. Record the responses and implement the feedback to make positive changes.
Generate free PR by becoming a source
By becoming a source, you position yourself as an expert in your field and a thought leader. It's signing up to become one is easy. You can sign up through various websites, helping journalists and writers needing expert quotes on particular topics. You can sign up for free on sites like Qwoted and HARO.
Then, by monitoring your inbox for relevant source requests, you can quickly respond with your expertise. This can generate links to your website or your professional LinkedIn profile, whichever is most relevant for you.
Never stop trialling new strategies
Marketing your business is very much a trial-and-error approach. What works for your competitors might not work best for you, so no copy-and-paste strategy will generate leads or convert potential customers. Don't get discouraged if you don't see results immediately; persevere and tweak campaigns to track and measure interest.
Trialling new strategies can mean investing working capital to see which channel generates the best results. Always set a budget for your marketing efforts; it's easy to get carried away bidding on keywords or boosting Facebook ads unconsciously. Every marketing tactic you take needs to be followed by thought to how it works and how it impacts your budget.
Focus on retaining existing customers
The goal is always to attract both new and existing customers. However, existing customers hold more value than new customers because they're more loyal to your brand, more likely to recommend you to others, and more likely to spend 31% more than new customers.
But how do you retain existing customers? By crafting a customer experience that meets their changing expectations. From being able to self-serve before reaching your sales team to updating them on their product order from start to finish. Customers will only build relationships with brands that meet their needs consistently.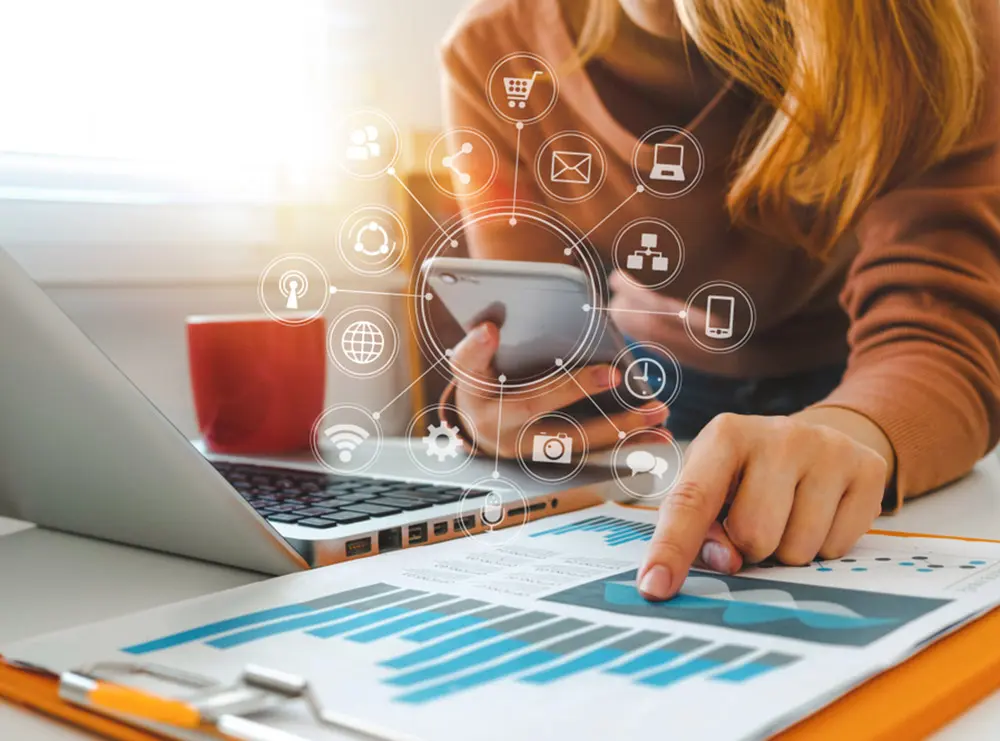 Consider building relationships with micro-influencers
A micro-influencer usually has a social media audience of between 10,000 and 100,000 followers. Micro-influencers usually have a better-engaged audience than those with millions (and they're cheaper to work with, too).
You can still expect to pay roughly £400 per Instagram post, or you could consider gifting your product or services to relevant micro-influencers, hoping they like the product and promote it to their followers.
You can approach these influencers directly or use influencer finder tools like Modash.
Build a newsletter
Email marketing is still a powerful marketing tool. Think about it: the people on your mailing list have chosen to sign up to receive your newsletter, which means you're not marketing to a group of random people. Using email marketing software, you can easily measure and analyse the open rate, click-through rate, and conversions.
Many email software companies offer a free plan, like Mailchimp, which lets you send up to 1,000 emails a month for free; finding software like this can be an effective, low-cost marketing tactic to grow your business. Share your most recent content, promote events or start discussions about topics important to your audience, run competitions, and shout about new product lines.
Optimise your website for search engines
It can be daunting if you're unfamiliar with search engine optimisation (SEO). But in its simplest form, a big part of SEO is optimising your website with keywords your audience is looking for so they can find you better. You can include keywords in your page titles and in the content on your website itself.
How do you find the keywords your audience is searching for? If you haven't already, Install Google Analytics (free) and Google Search Console (also free). Through the console, you can see which keywords users are typing to find your site, giving you an initial idea of keywords associated with your business. From here, you can use Google's free tools, including its Keyword Planner, to help you analyse keywords and see what other questions people ask about your industry or service.
You can also sign up for paid-for SEO tools like Ahrefs or SEMrush to help you understand keyword volume, analyse competing website search data and identify content gaps to help drive traffic to your website. There are also other factors involved with SEO, including the technical set-up of your website. If in doubt, an SEO specialist will be able to help you with this.
Create a Google Business Profile
If you have a location-based business, for example, a local florist shop or retail store, you'll want to ensure you're visible online for local searches, which means creating a Google Business Profile. It's free and helps put you on the map.
Anyone searching for florists near me is presented with the map and a selection of local businesses. Not only are the business name, industry, location, and offers available for customers immediately, but they can also view Google reviews to check you out before visiting.
When you're profile is set up, actively encourage past customers to leave Google reviews by sending them a direct link to your Google review profile. This makes it quick and easy for customers to leave a review. Reviews are a powerful marketing tool — 95% of customers read reviews before purchasing a product.
If you run a B2B business, optimise your LinkedIn profile
LinkedIn is the biggest online business network community. If your target audience is business owners in the B2B space, then consider creating and regularly updating your LinkedIn profile. Over 63 million companies are listed on the platform, meaning there's a lot of potential business just waiting to be discovered.
Marketing your business on LinkedIn gives your business a personal touch; search and add relevant decision-makers, post regularly to keep your name and profile visible and take time to comment and engage with your community.
Create useful blog content
Not only does creating useful and relevant blog posts help improve SEO, but they also help establish you as a thought leader in your field. Talking about subjects you know interest your audience and are relevant to your business gives you a healthy resources section for your readers to explore at their leisure.
Consider repurposing your blog content in your newsletter and across social media marketing channels.
To sum up
Marketing your small business is worth doing right to make a great first impression on your audience. That means you should focus on the channels and social media platforms that get your product or service in front of the right people. Don't waste your limited resources chasing social platforms you can't keep up with.
Take time to research which platforms are the best for your business and strategise how to get the best results possible from them. Don't rush, don't expect immediate results, stay creative and consistent, and you will see results.