Did you know? The LinkedIn platform has 260 million active users - with 25 million of these based in the UK. So it's safe to say it's a pretty good platform for meeting like-minded business professionals.
If you're in the B2B industry, but you don't know how to make the platform work for you, step this way. We're sharing all kinds of actionable tips - from optimising your profile to getting in front of your dream clients.
So if you want to learn how to generate B2B leads from LinkedIn, keep reading!
How to optimise your LinkedIn profile
Although it's important to have a LinkedIn page for your business, it's your personal profile that will help you connect with potential customers. Churning content out through a 'faceless' organisation can make your company seem unapproachable. Building your personal LinkedIn profile puts a face to a company and helps you build lasting relationships on the platform.
Before you start optimising your LinkedIn profile, take some time to understand who your decision-maker is - who is it you need to get in front of? Is it usually someone with the title Managing Director, CEO, Office Manager? Whatever their title, make sure you take the time to understand who it is you're focusing on. This way you can confidently write your profile directly addressing them.
Optimising your headline
Your headline needs to speak to your target audience. If you saw the headline 'MD of Hopper' - what would you think? Do you know what Hopper is? No, probably not.
Your headline needs to state, in simple language, what it is you do and who you help. If you're a company offering corporate gifts - state that in your headline. 'I create beautifully bespoke corporate gifts for your hardworking employees.'
You need to capture the eye of your decision-maker in just 120 character - get creative and try out some headlines.
When you comment on a post, it pops up in the LinkedIn feed, and from here third parties can only see your name, a small profile picture and your headline.
Hook them in with the headline - simply state who you help and how you can help them.
Optimising your summary
Your LinkedIn summary is almost a mini 'about you' page. This isn't the place to shout about your passions and the fact you worked really hard for your degree etc. (which we're sure you did - not doubting it!) BUT the fact of the matter is, this is prime real estate to sell your business by addressing your target audiences' pain points.
Can your business save the target market time or money? Whatever your company can do to relieve your audiences' pain points you need to mention this here.
Keep your summary spaced out, not in one block paragraph. After stating how you can help your potential clients, briefly summarise, in bullet points, why they should work with you specifically.
Round off your summary with a call-to-action. 'drop me a message to book in a free call' - or another call to action relevant to your business.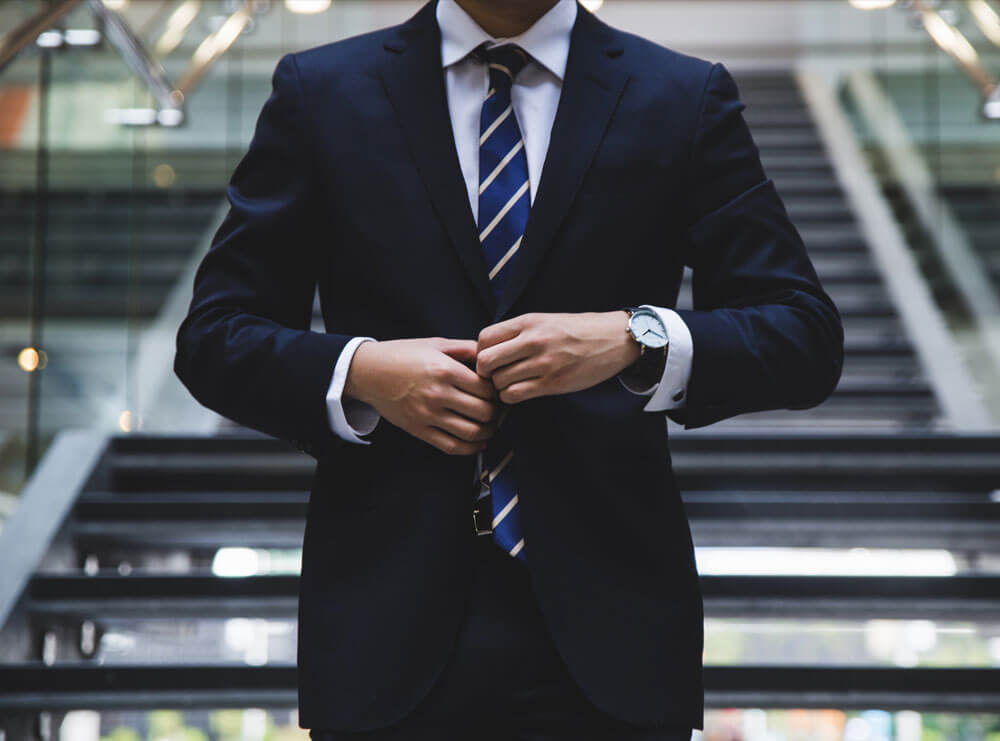 Your daily strategy to LinkedIn success
Before we delve into each task, here they are:
Add people with the title of your decision-maker every day - LinkedIn allows you a total of 33,000 connections, so don't hold back!
Make an effort to comment and like other people's LinkedIn posts. REMEMBER, every time you comment on a post, more eyes land on your headline.
Let's discuss point one first. Adding people with the title of your decision-maker is easy and takes less than five minutes. Download the mobile LinkedIn app as adding people this way is much quicker. Follow the steps below to start adding your target market.
Firstly, search the job title of your target market. The example we've used is 'Office Manager' - click the 'people' result.
Next, click filters at the top of your screen to further narrow your search results. Filter by 2nd connections and add a location. If you're working in a specific area, or you want to target the whole country, select your region and then click the 'show results' button.
You'll notice the 'add connection' symbol to the right of anyone who isn't already a connection of yours (below screenshot). Scroll down pressing 'add' to all results until you see a message pop up that says you're out of invitation requests.
Repeat this strategy every day - it should take you less than five minutes. If you're connecting with professionals in a different country, factor their time difference into your strategy. For example, if they're based in Los Angeles, they'll be eight hours behind London time - post when you know they're active in their working day.
Take another five minutes out of your day to scroll down your newsfeed, commenting and liking posts that catch your attention. Commenting on posts ensures more eyes on your headline - increasing your profile viewer rates.
What content should you share on LinkedIn?
Posting on LinkedIn can be daunting, but you have to bite the bullet and go for it - what's the worst that could happen? More eyes on your business? That's what you wanted!
P.S. If you do receive any negative comments, block the user and move on. Don't worry about it; you can't please everyone.
According to social media scheduling site Hootsuite, the LinkedIn algorithm has two primary goals:
To prioritise relevant content
To promote engagement
With these two goals in mind - your client relationship strategy shouldn't stray too far from them. You should aim to share content that is relevant to your target audience - if it generates engagement too, you've got a winning strategy.
A study conducted in 2012 found that an overwhelming 80% of participants preferred sentences written in plain English.
So try not to get caught up in professional business jargon, write your LinkedIn content using simple and straightforward words. Describe your services in layman's terms - the more people understand about your business - the more memorable you'll be.
What specific content should you be sharing with your LinkedIn connections?
Content ideas to get you started on LinkedIn:
Share a story about how you got into the industry you're in and encourage people to share their stories.
If you've been made redundant or faced other issues in the workplace (try not to be too negative) share this in a post and encourage people to share their own stories. Engagement is key to getting eyes on your profile.
An opinion on the latest news issues that could affect your client's business.
Share expert tips and advice for your audience surrounding your business niche. For example, if you're a graphic design agency, share free tools to help your audience do their own design work or collate free graphic design courses to help them better their skillset.
Authenticity is key to creating content that performs well on LinkedIn and the more open and approachable you'll appear.
After all, you want your clients to approach you on LinkedIn.
How to win your dream clients on LinkedIn
Got your eye on a list of dream clients? These seven steps will help you appear on their radar for all the right reasons.
Firstly, conduct a bit of research around the decision-maker - whether it's the CEO, Managing Director or Financial Manager - whoever your target is. After you've understood what kind of platforms they're active on - conduct a quick Google search and take note of any content pieces they've written - basically, you're just getting a feel for what they do and understand their business a little more.
Don't add them on LinkedIn just yet - you need to appear in their peripheral vision first. Add employees around them. To do this, visit the company's LinkedIn page (and follow) and view all employees. Go through adding these employees and take the time to comment and like their content.
As you're commenting and liking their content, the chances are you're popping up in the Managing Director/CEO/Financial Manager's feed. Your name and your title have again become more visible.
After a few weeks, go ahead and add your decision-maker - unless they've added you first.
You now need to start creating content that speaks directly to your decision-maker. Addressing their pain points and problems that you know they have in their organisation.
Keep sharing content and interacting with everyone's posts, and after a few more weeks of this, you can approach the decision-maker through LinkedIn messaging and introduce yourself.
Three top LinkedIn strategy takeaways
1. Don't worry about not appealing to the masses on LinkedIn
The more direct your profile is, the more you'll become recognised for your niche offering.
2. Don't stop if you don't see immediate results
Just as with any digital strategy, it takes time to build your brand and your personal profile on LinkedIn. Just persevere with this strategy - and you'll notice you will get more eyes on your headline and profile and more direct messages from your target client.
3. Consistency is key
As with most marketing strategies, consistency is key here, too. If you don't keep engaging your audience, your profile views and other statistics will dwindle. Keep it going! If you don't have time to post your LinkedIn content, you can always use a social post scheduling tool to help you out.
Are you wondering what kind of funding is available for your small business? We can help you grow. Find out how.