According to Testimonial Engine, 72% of customers don't take action until they have read reviews. Think back to purchases you've made recently - how many of them required research into which option was best? And did you take a glance at the reviews before you purchased?
Not only do customers read online reviews - they play an incredibly influential role in the customer journey. They can positively affect your conversion rate - which is a metric every business in the world is interested in increasing. Displaying your customer reviews can increase your conversion rate by an unbelievable 270%!
When a customer notices that others have had a positive experience using your product or service, the positive impact is evident, but the negative reviews can also leave a lasting impression. The results of a survey conducted by Zendesk showed 86% of participants said negative reviews influenced their buying decision.
But you probably already knew that reviews could help you grow your business - the critical question is, how can you get them?
Here's how…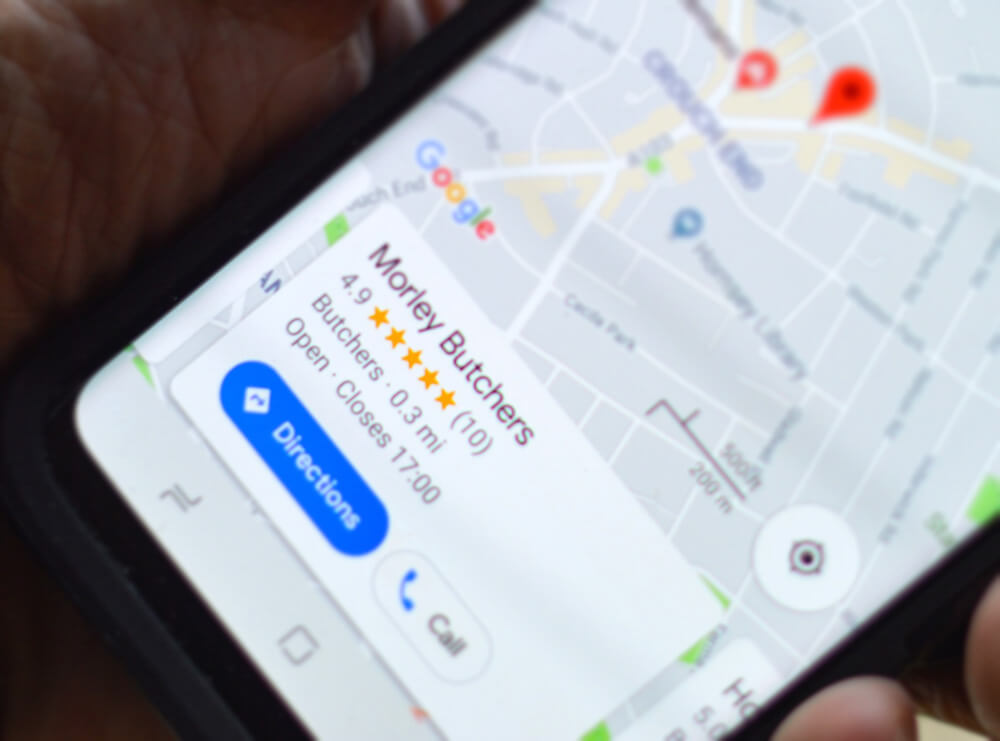 Let's start with the most obvious - just ask for them
If you're wondering how you can get a Google review or how you get a Facebook review - sometimes simple is best - just ask for them. It can be daunting asking for reviews, particularly if it's your business. But, if you don't ask you don't necessarily get.
If you're a small business with a handful of clients, send each client a personal email and inject a little personality into it, so they know it's not automated. Personalisation is key when it comes to engagement - email marketing software Campaign Monitor suggests emails are opened 27% more if the subject line is personalised.
Writing to your clients and asking for a review of your services is easy and sure to get a response from some.
Make it easy to leave a review
Don't give your customers multiple hoops to jump through to leave your business a review. Making the process as fast and easy as possible is a sure-fire way of gaining more reviews. Everyone is busy, so make it simplistic.
If you're encouraging customers to leave a Google review, for example, you can link them straight through to the review window.
Extra tip: you've now made it easier to leave a review, so you should tell customers just how quick the process is. 'It will only take you two minutes to leave us a review, and we'd really appreciate it.' Might help encourage people to quickly do it while they're in the email.
Offer customers an incentive
Everyone likes a freebie, and that's why incentives work so well. In terms of encouraging current customers to leave a review, the incentive options are endless, and they don't have to be relevant to your business.
Offering a discount on your services or products isn't an incentive everyone can get behind. Instead, consider something straightforward for you to manage - an online voucher could work well.
Informing customers, they will be entered into a prize draw to win vouchers can help you gain more reviews and quicker.
Extra tip: you mustn't go around buying positive reviews from customers. Some reviewing platforms state that businesses can offer an incentive, but only if they welcome both good and bad reviews from customers. Regardless of what kind of review someone leaves your business, you must enter everyone into the incentive.
Be aware as incentives for reviews are sometimes not accepted. Trustpilot have recently announced that "Businesses are no longer allowed to offer consumers an incentive of any kind for reviews of any kind."
Don't just have a presence on one review site
If you've got a Google business listing and collect Google reviews and nothing else, you should consider signing up to more review sites. Having a presence on multiple review sites means your customers can find you in more than one place, and you have a larger presence online in general.
According to ReviewTrackers, 60% of consumers look at Google reviews - but there's still 40% of people looking at other sites such as TripAdvisor, Trustpilot and Yelp - to name a few.
If your business doesn't actively collect Google reviews, however, maybe now is the time to start - 60% is a pretty big percentage!
Educate all members of staff about your review process
When you're collecting reviews from customers, it's important that every customer-facing member of staff is aware of your review collection process. The more people who are aware of the process, the more everyone will be working toward the same goal.
Any member of staff who speaks with customers - whether that's in-person, over email, social media or phone - it's crucial that they're reminded how to ask customers for reviews and where customers can leave a review for your company.
What to do after you get reviews
After you've got new reviews, you should make sure a process is in place, so the review strategy doesn't just end there. It's important to collect new reviews to continue to show how much your customers value you, but after you've got the review, there are many other things you can do to help your company learn and grow.
Share good reviews
Now that you have collected some reviews - it's now time to start shouting about them. Don't plaster them everywhere, all the time - but now and again it's important to show other potential customers (who might be on the cusp of turning into a valued customer) how well your audience receives your services or products.
If you're not a graphic designer, there are many free image creation tools out there, including Canva.com. This tool enables you to drag and drop pictures, change fonts and colours easily - making your review look nicer on the eye.
Share positive customer feedback over your social media channels, feature them on your website and share them as part of an email newsletter.
Sharing reviews shouldn't just be external…
Send round some of your favourites to internal staff members - this can help highlight the staff doing a fantastic job with your customers. Everyone likes to feel appreciated - so take the time to share the reviews around your internal newsletter, too.
Always respond to negative reviews
Although it can be a little disheartening when you receive a less than glowing review, it's vital that your company use this opportunity to respond in a friendly and courteous manner. It would help if you tried to resolve any issues that may have caused the bad experience.
Outwardly responding to your negative reviews can help other customers see your brilliant customer service in action. If you don't respond to your negative reviews, your company can look bitter and unwilling to help customers resolve problems.
Lastly, you should learn from your reviews
Reviews are a fantastic way to find out exactly what your customers think - and whether they're good or bad points, they can help you inform your future customer communication strategy.
Becoming a company who not only listens to its customers' feedback - but also makes changes for the better as a result will be looked upon more favourably than a company who doesn't. Changing company processes is a good thing - particularly when it's shaped by those you care most about - your customers!
Your product or service should always reflect what's best for your customer - and the best way to find out what works for them is to listen and pay attention to themes and patterns in your reviews.
If the same issue keeps arising, you need to look into it and implement a fix for it.
Top takeaways from this guide
If you've skimmed to the takeaway section, before you ask yourself 'how can I get more Google reviews?' give the below a glance.
Actively collect reviews to engage your audience and prove that your company can deliver a fantastic product or service to its customers.
Shout about positive reviews and always respond to negative reviews
Inform customer-facing staff of your review collection process
Consider signing up to other review sites to give your business a more extensive presence
Consider implementing an incentive to make collecting reviews easier and quicker
Make it easy for customers to leave a review
And finally, ask your customers for reviews through a personalised email campaign
Every day we help lots of business just like yours get the funding they need from start-ups to well-established companies. Check out our funding solutions.