As a business owner and director of a limited company, there may come a time when you might need a little extra cash for personal expenses and other times when you might want to loan money to the company from your own funds.
You can take out a director's loan and open a director's loan account when you want to do that. Learn more about what it entails below.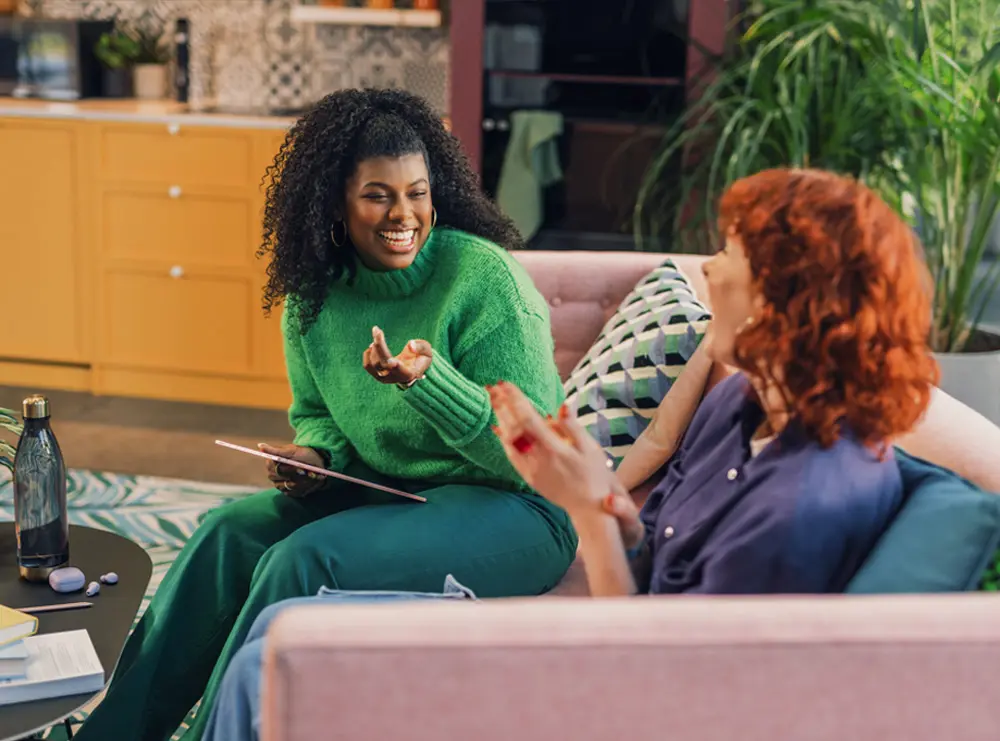 What is a director's loan?
A director's loan is a loan provided by a company to one of its directors or shareholders. It's essentially money from the company's funds to the director, not a dividend, salary or expense repayment.
This loan can be used for personal or business purposes, although it is typically used for personal expenses, for example, to cover an unexpected bill.
You can also use a director's loan the other way; a director or shareholder can lend money to the company. The company will then owe the director money.
How does a director's loan work?
When you borrow money from your company, it will be recorded as a debt owned by the director of the company. It's important to note that the director's loan is subject to the company's standard loan terms and conditions, including interest rates and repayment terms.
The repayment terms of the loan can vary depending on the agreement between you and the company. So before considering this as a financing option, make sure you understand what's expected of you.
Whether you agree to repay the loan as a lump sum or in instalments, it must be repaid in full within nine months of your company's year-end (this is to avoid paying the 'holding tax' charge).
A few things to be aware of — there are limits on the amount of money you can borrow, if you default on repayments it can negatively affect the company's financial position, and you can't take out another director's loan until 30 days have passed.
What is a director's loan account (DLA)?
When you borrow money from your company or lend to your company, these transactions are kept track of in a director's loan account (DLA).
The account can be either overdrawn or in credit. If your account is overdrawn, you shouldn't keep it this way for long. Instead, you'll want to ensure your account is either in credit or at zero to keep shareholders and other directors happy.
You can open a new DLA through your bookkeeping software, such as QuickBooks or Xero. Or, you can get your accountant to do this for you. Once your account is set up you can see how much money is coming in and out of the DLA easily.
Advantages of a director's loan
Cost-effective - A director's loan can be a cheaper funding alternative to other forms of financing. According to HMRC, the interest rate for a director's loan is currently at 2% (from April 2021), but companies can choose not to charge interest — this is known as a beneficial loan.
Quick access to funds - As you're lending from within your company, there are no lengthy loan applications. Instead, you can access funds quickly. This means you can pay that unexpected bill without delay giving you financial peace of mind for the short term.
Depositing funds helps your business grow - By depositing personal funds into your business, you don't have to find and compare lenders and go through the tedious process of loan applications. Instead, you can lend your limited company money and invest in projects to help you grow quickly.
Disadvantages of a director's loan
There could be tax implications - If you borrow over £10,000, you'll have to declare it on your self-assessment to HMRC. And if you don't repay the loan within nine months after your year-end, you'll be subject to a 'holding tax' charge.
Director's loans are not available to all directors - Usually, a director's loan is only available to directors or shareholders with a large stake in the company. If you're a business owner with a majority stake, then it's likely you can take out a director's loan.
Director's loans can be complex - When taking out a director's loan, there are certain legal requirements you must comply with. If you don't comply, there could be financial consequences i.e. penalties and fines for both you as the director and your company.
Alternatives to a director's loan
If a director's loan doesn't suit your needs, don't worry, there are plenty of other financing options to help you grow your business. We can help you compare lenders offering unsecured and secured loans, invoice finance, merchant cash advances and more.
At Capalona, we work with various UK trusted lenders dedicated to offering flexible and affordable business finance. We've helped thousands of small business owners access the funding they need to grow. Let us help you too. Compare business finance.