What is a Pub Merchant Cash Advance?
A Pub Merchant Cash Advance is a short term alternative finance solution that works with your business. It's not technically a loan as it simply works with your existing credit/ debit card (PDQ) machine. Depending on your average month's card sales, the advance is given to you upfront in return of a percentage of your future card sales until you have repaid the full amount.
You can use your Pub Merchant Cash Advance for any purpose including:
Training and recruiting new staff
Purchasing stock
Purchasing new equipment
Refurbishing or expanding your pub
Helping with your cash flow
Advertising
Emergency repairs
It is a great way to find the cash injection your business needs without the fuss and lengthy time-frames associated with business finance. Apply now to get your FREE no-obligation quick quote today.
The Benefits
Merchant cash advance has many benefits for an SME business including:
Only pay back on future credit and debit card sales
Works in line with your cashflow
Unsecured cash injection (no assets required)
No fixed monthly terms
No business plan required
High approval rates
Less paperwork and hassle
Works with your existing PDQ provider
Borrow £3k to £300,000
Same day decision and funding
Your cash sales are safe
How It Works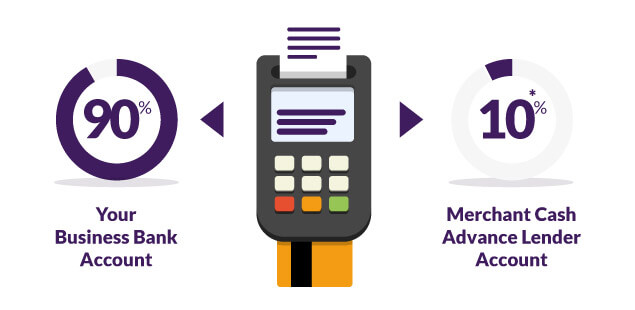 A small percentage (usually 10-25%) of your future credit and debit card sales are deducted from each transaction until the advance if fully repaid. There's no fixed monthly term as you simply pay back based on your businesses performance. For example, you pay it back less when you have a slow month but you back it back sooner when your have a busier month – It works in line with your cash-flow and business performance.
Do I Qualify?
To qualify for a merchant cash advance, your business must:
Be trading for at least 4 months
Accept credit and debit card payments
Process more than £2500+ in monthly card sales
If you don't meet this criteria, don't worry! We have a wide range of other business finance options available for you.