In partnership with

SMEs are losing a lot of money from unpaid invoices
Cashflow is a significant issue for UK SMEs, but what happens if a client doesn't pay an invoice at all? You're stuffed, basically. Without payments, how will your business stay afloat? How will you pay bills, rent and staff wages? If you think you're alone in this awful situation, you're not, businesses across the UK are facing losses of a staggering £1.86 billion from unpaid invoices.
You can deliver the best service or sell the best product ever, but if your clients and customers refuse to pay, you either have to let the payment go, or you have to drag them through the courts.
Unless you have bad debt protection, that is.
Read on to learn more about what bad debt protection is and how it could help your business.
---
What is bad debt protection?
Bad debt protection, also known as invoice insurance or trade credit insurance, is an insurance policy that covers your business should your clients fail to pay your invoices or become insolvent.
This means, if your client is in financial difficulty and doesn't pay the invoice, the provider will foot the loss, so you don't have to worry about client payments sitting unpaid.
A YouGov poll found that one in five UK SMEs cancelled an average of £31,330 of unpaid bills. Don't become one of them; why not ditch your poor payment practices in favour of trade credit insurance?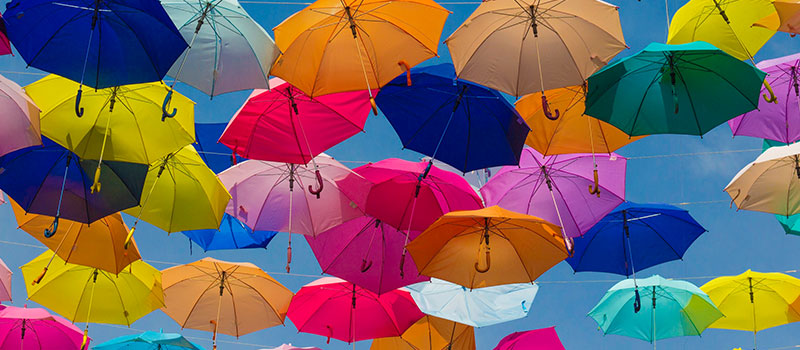 ---
How does bad debt protection work?
Bad debt protection is an insurance product that can be provided on a standalone basis, or it can be bolted on to your existing invoice finance facility, known as 'non-recourse'. This protection reassures you should the worst happen and you don't receive client payment due to non-payments.
One unpaid invoice might not bankrupt you, but as soon as it becomes more than one, your financial health takes a hit.
Money issues are the bane of many business owners' lives, without steady cash flow your business can't function properly; it's as simple as that.
With bad debt protection, you're covered should your clients fail to pay your invoice, whether the payment failure is due to bankruptcy, a dispute or payment default.
Your provider will work with you to minimise your risk to bad debts by credit checking any new and existing clients. This is so they can pre-approve the clients covered under your bad debt protection policy. This mitigates risk for the provider, but it also helps you weed out which clients could be a little too risky for your business.
---
Advantages and disadvantages of invoice insurance?
As with any financial product, bad debt protection comes with its pros and cons.
Advantages
Insure invoices against non payments - The main advantage of bad debt protection is you won't lose sleep over unpaid invoices. And because your financial provider covers unpaid invoices, your working capital is protected.
Speed - Trade credit insurance can be set up in just 24 hours, and unpaid debts can be backdated, which could come in handy (usually for debts within the last 60 days).
Works alongside invoice finance - If you use invoice factoring or discounting, you can bolt on bad debt insurance as an additional service. Your provider will be able to give you sound advice to help minimise your business exposure to bad debts too.
Disadvantages
Not all providers are the same - It's important to note that not all cases of non-payment are covered by every provider's policy. As with any financial facility, you should always take the time to read and understand exactly what is covered by this invoice insurance. We recommend comparing providers to get the best deal.
Cover can vary - Some providers might cover client insolvency issues, rather than if the client decides not to pay. And even then, the insolvency has to have happened in the factoring period.
It's not for everyone - Just as with any insurance product, you could pay for it and never use it. But it's nice to have if you can afford it or if you have some clients that represent a large portion of your revenue.
---
How much does bad debt protection cost?
As you can imagine, costs vary depending on a handful of factors including the financial provider, timeframes and, of course, the amount of finance.
The provider will usually protect up to 90% of your bad debts, so let's say you have an unpaid invoice that amounts to £100,000, so £90,000 is covered by your bad debt protection.
You'll likely pay administration fees around £1,200, so you could recover £88,800, which is better than the alternative, zero.
Please note, this example is to be viewed as a guide only. Admin fees and charges will vary by provider; you must take the time to understand how much the service will cost you and whether it's worth paying for it in the first place
---
Who uses bad debt protection and trade credit insurance?
Bad debt protection and trade credit insurance are available to all business sectors and sizes who trade domestically or internationally, including:
Manufacturing
Wholesale
Logistics
Construction
Agriculture
Recruitment
Capalona (Sorodo Limited) does not offer advice or services in this area of insurance.
Capalona (Sorodo Limited) have partnered with Nimbla Limited, which is an appointed representative of Davies MGA Services Limited, a company authorised and regulated by the Financial Conduct Authority under firm reference number 597301.